Tips for Planning an Outdoor Wedding: Weather Worries and Backup Plans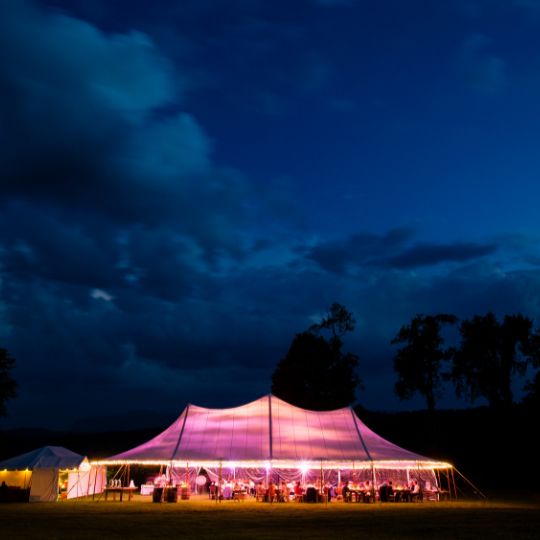 Planning an outdoor wedding can be a dream come true for many couples. The picturesque backdrops, the fresh air, and the natural beauty all contribute to a magical and memorable celebration. However, with nature's unpredictability, weather worries can quickly turn your dream wedding into a nightmare. To ensure your big day is as enchanting as you've imagined, we've compiled a comprehensive guide with essential tips for planning an outdoor wedding and crafting a solid backup plan to combat any unexpected weather challenges.
Choosing the Right Season and Location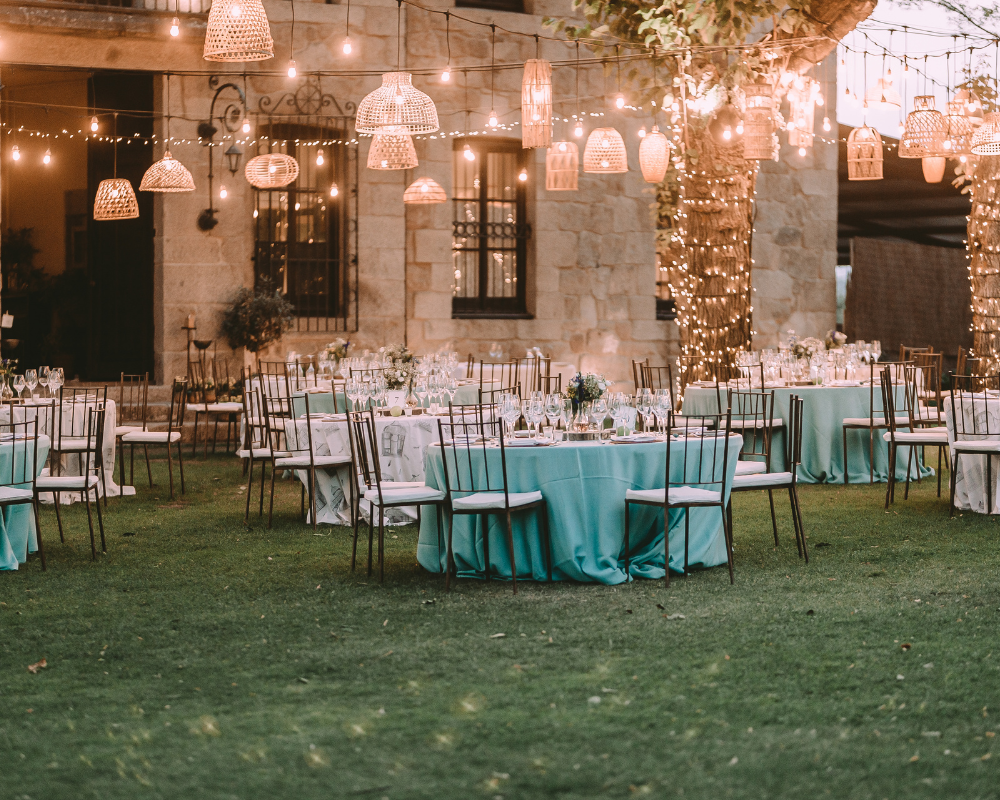 Selecting the appropriate season and location for your outdoor wedding is crucial. While summer may seem ideal, it comes with potential heat waves and intense sun exposure. On the other hand, spring and fall offer more moderate temperatures, but rain showers are more likely. Research your preferred location's weather patterns during your wedding to make an informed decision.
Stay Informed About Weather Forecasts
Keep a close eye on weather forecasts as your wedding date approaches. Several reliable weather apps and websites can provide up-to-date information, including hourly forecasts. Plan regular check-ins and, if possible, consult with a professional meteorologist to get a more accurate assessment.
Have a Tent Rental as Backup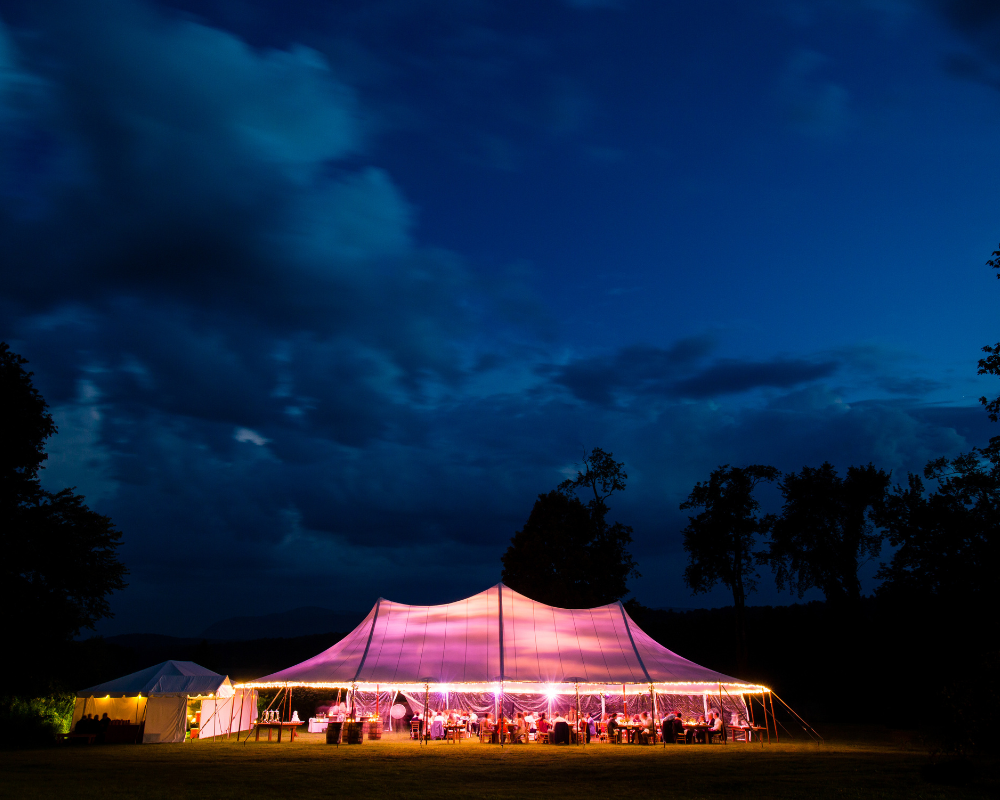 Regardless of the season, having a tent rental as a backup plan is smart. Tents protect from rain, wind, or excessive sunlight. Opt for a tent with sidewalls that can be easily installed if the weather takes a turn for the worse. Tents also offer temperature control, ensuring guests remain comfortable throughout the event.
Work with a Professional Wedding Planner
Enlisting the expertise of a professional wedding planner who has experience with outdoor weddings is invaluable. They can guide you through the process, anticipate potential weather-related issues, and develop a comprehensive contingency plan. A skilled planner can also recommend reliable vendors who have experience working in outdoor settings.
Flooring Solutions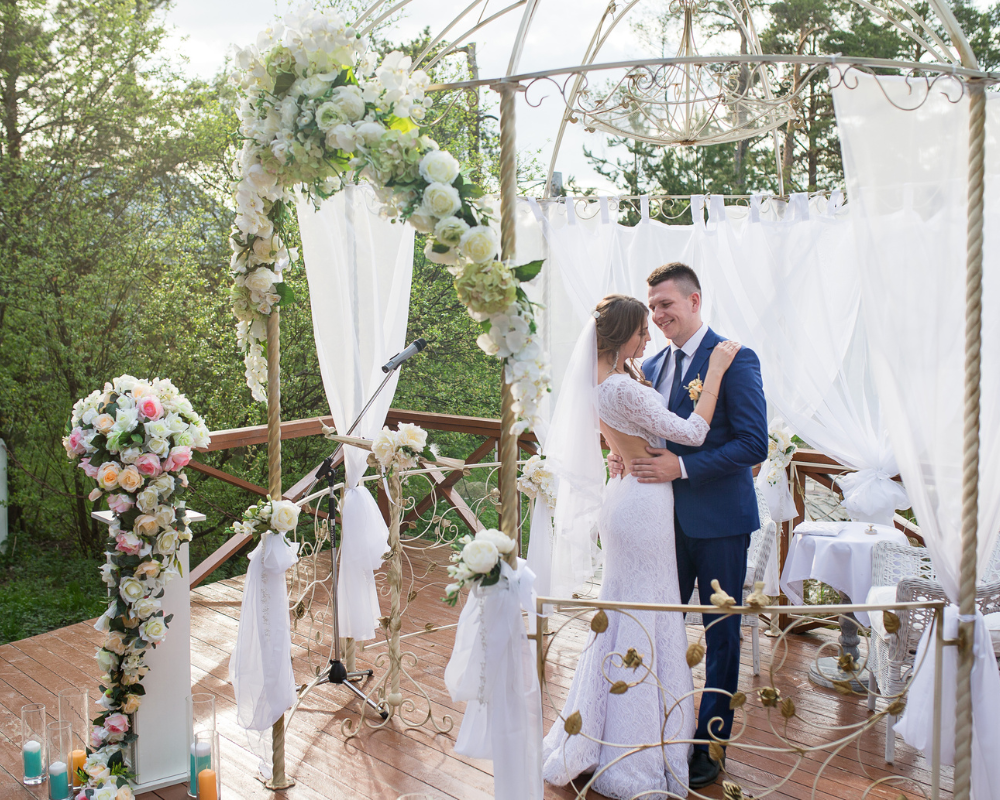 Even if you're confident about the weather, it's essential to consider flooring options for your outdoor venue. Uneven terrain can cause discomfort to guests and may become muddy in case of rain. Renting a sturdy dance floor will provide a stable and elegant surface for guests to walk, dance, and celebrate without worries.
Weather-Appropriate Attire
Inform your guests about the outdoor venue and weather conditions so they can dress appropriately. If rain is in the forecast, encourage them to bring umbrellas or provide them as wedding favours. Offer shawls or blankets if the temperatures might drop in the evening.
Clear Communication with Guests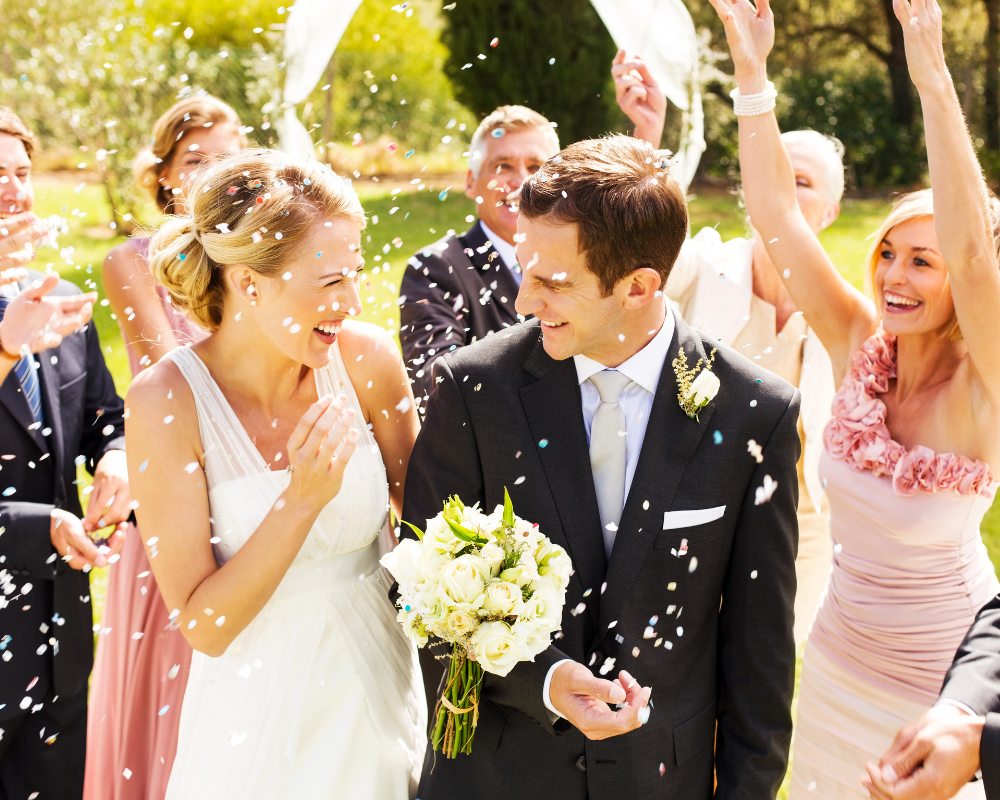 Communication is key to ensuring your guests are well-prepared for an outdoor wedding. Include weather updates on your wedding website, send out email notifications, or create a social media group dedicated to wedding updates. This way, guests can plan accordingly and know what to expect.
Review Insurance Options
Although no one wants to think about worst-case scenarios, reviewing your insurance options is essential. Consider getting wedding insurance that covers cancellations or postponements due to extreme weather conditions. This can provide peace of mind if the weather becomes too severe for your outdoor celebration.
Conclusion
Planning an outdoor wedding can be an enchanting experience, but it's crucial to have weather worries and backup plans at the forefront of your preparations. By choosing the right season and location, staying informed about weather forecasts, and having a well-thought-out contingency plan, you can ensure your special day remains unforgettable for all the right reasons. Embrace the beauty of nature while being prepared for any weather surprises, and your outdoor wedding will be a breathtaking celebration of love and joy.