Discover the Hidden Paradise: Makena Cove Maui Wedding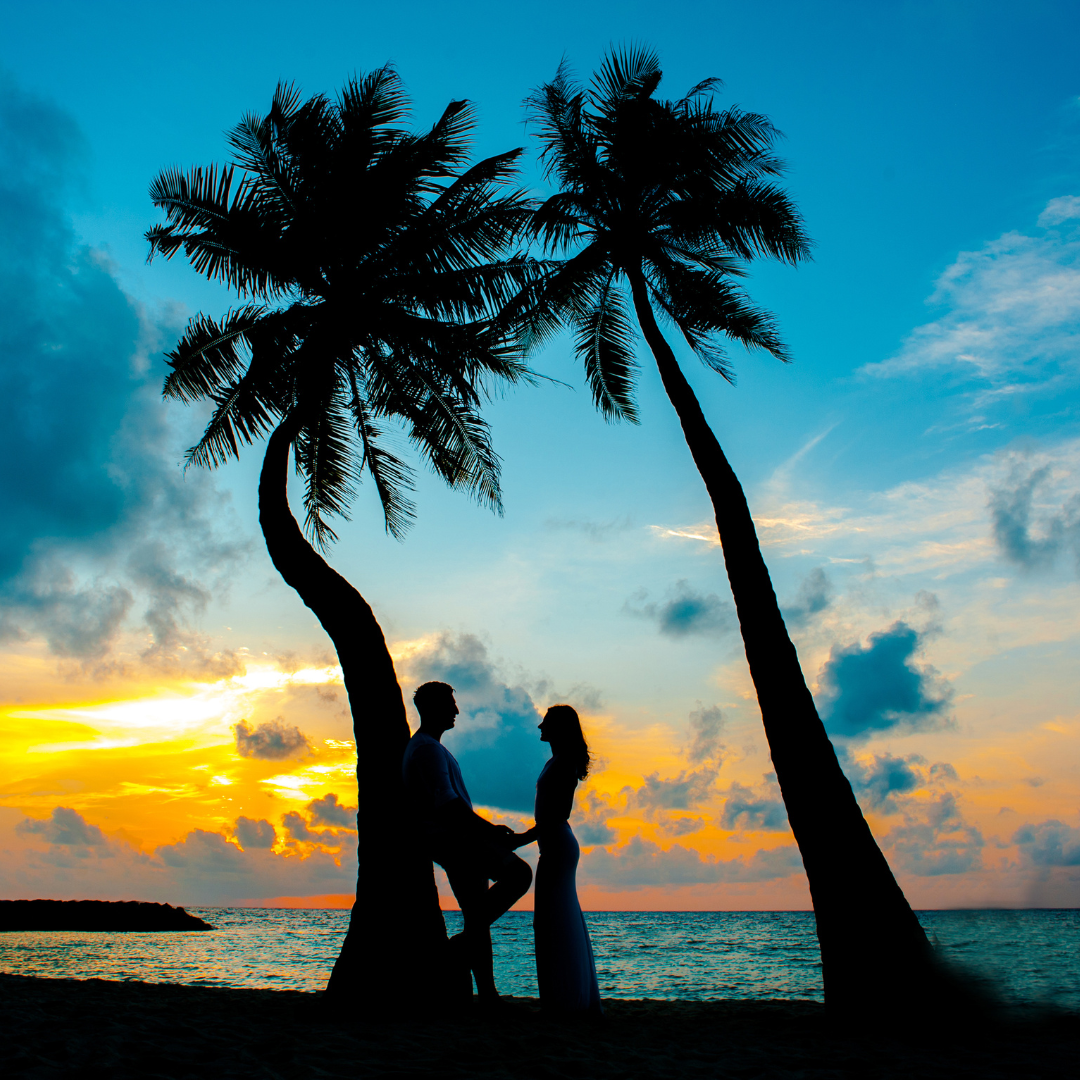 Nestled in the heart of Maui lies a hidden paradise, Makena Cove (also known as secret cove). This picturesque cove boasts pristine beaches with crystal-clear water and breathtaking views. It is hidden away from the road by a lava rock wall, making it the perfect destination for couples looking to tie the knot. With its serene atmosphere and natural beauty, Makena Cove has become a popular spot for Maui beach weddings, elopements and vow renewals.
If you're planning your big day or searching for a romantic getaway, Makena Cove offers everything you need to create an unforgettable experience. This secret beach will leave you feeling awe-inspired, from stunning sunsets to lush greenery. So let's dive in and discover why Makena Cove Maui Wedding is the ultimate choice for your dream wedding destination.
Makena Cove: A Dream Wedding Destination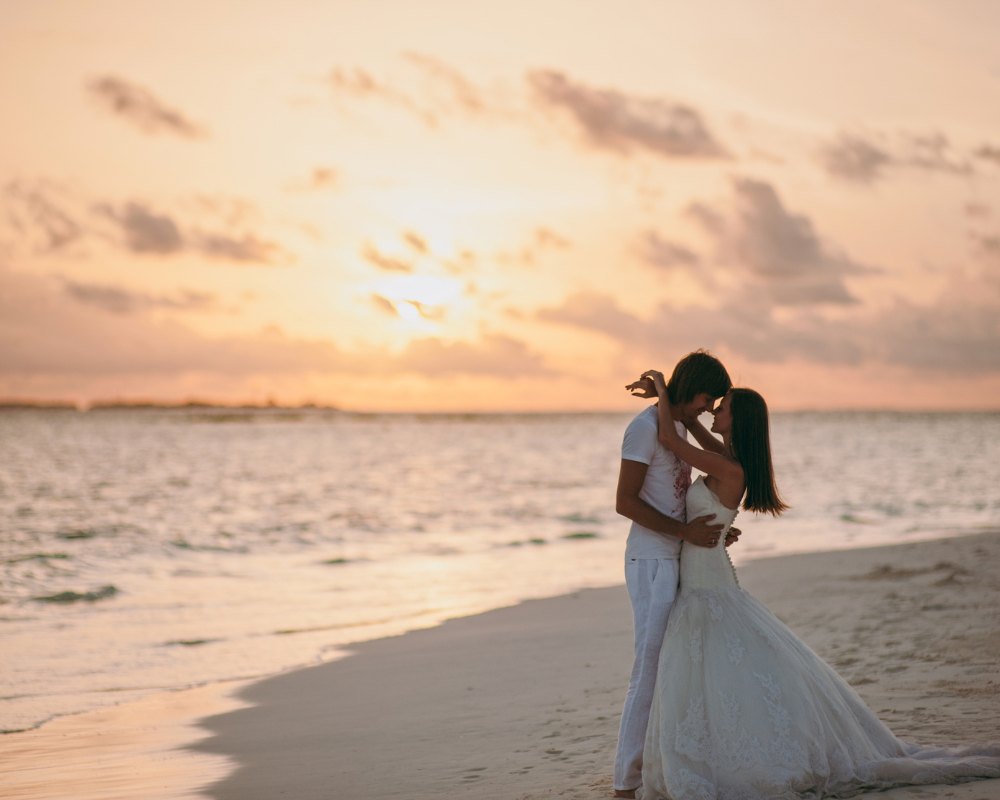 Makena Cove, located in Maui, Hawaii, is a breathtaking wedding destination that offers an intimate and romantic setting for couples to say their vows. The beach cove is nestled between two lava rock cliffs and boasts crystal-clear waters perfect for swimming and snorkelling. The soft white sand underfoot and the gentle sound of waves crashing make it a truly magical spot.
The stunning natural beauty of Makena Cove makes it an ideal place to exchange heartfelt promises with your loved one. With its picturesque views of the Pacific Ocean, lush greenery, and serene atmosphere, Makena Cove will surely create lasting memories for you and your guests. Whether looking for a small, intimate ceremony or a grand celebration with family and friends, Makena Cove has everything you need to make your dream wedding come true.
Venue options
At Makena Cove, you can choose various venues that suit your style and preferences. You can opt for a beachfront ceremony with swaying palm trees as your canopy or exchange vows on the rocky cliffs overlooking the ocean. The lush greenery and vibrant flowers add natural beauty to this stunning location. There are also plenty of opportunities for incredible photoshoots that capture the essence of your special day.
Aside from its natural beauty, a Makena Cove Maui Wedding offers many amenities, making it an ideal destination for weddings.
One of the most popular venue options at Makena Cove Maui is the beach itself. The beach offers a serene atmosphere with breathtaking ocean and sunset views. You can set up a canopy or arch on the sand with elegant chairs and decorations for you and your guests. Another option is to have a small ceremony right by the water's edge, making for some stunning photo opportunities.
​Palauea Beach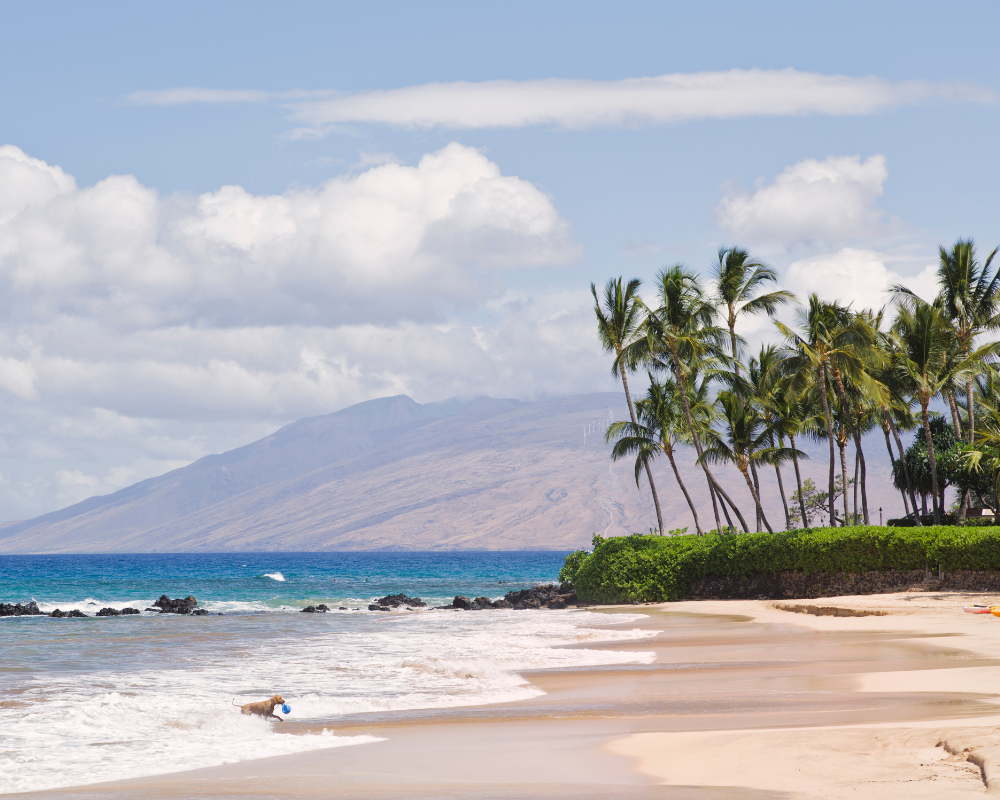 Palauea Beach, also known as White Rock Beach, is a stunning wedding venue in Maui's heart. This secluded beach offers breathtaking views of the crystal-clear ocean and majestic mountains. It's no wonder why Palauea Beach has become one of the most popular wedding destinations on the island.
The beach boasts stunning white, soft sand and turquoise waters, making it an idyllic location for couples to tie the knot. The sunsets at Palauea Beach are magical, providing an unforgettable picture-perfect backdrop for your special day. Whether you want a simple ceremony or a grand celebration with all your loved ones, this beach can accommodate any wedding. Palauea Beach is a hidden gem on Maui with its natural beauty and peaceful ambience.
​Maluaka Beach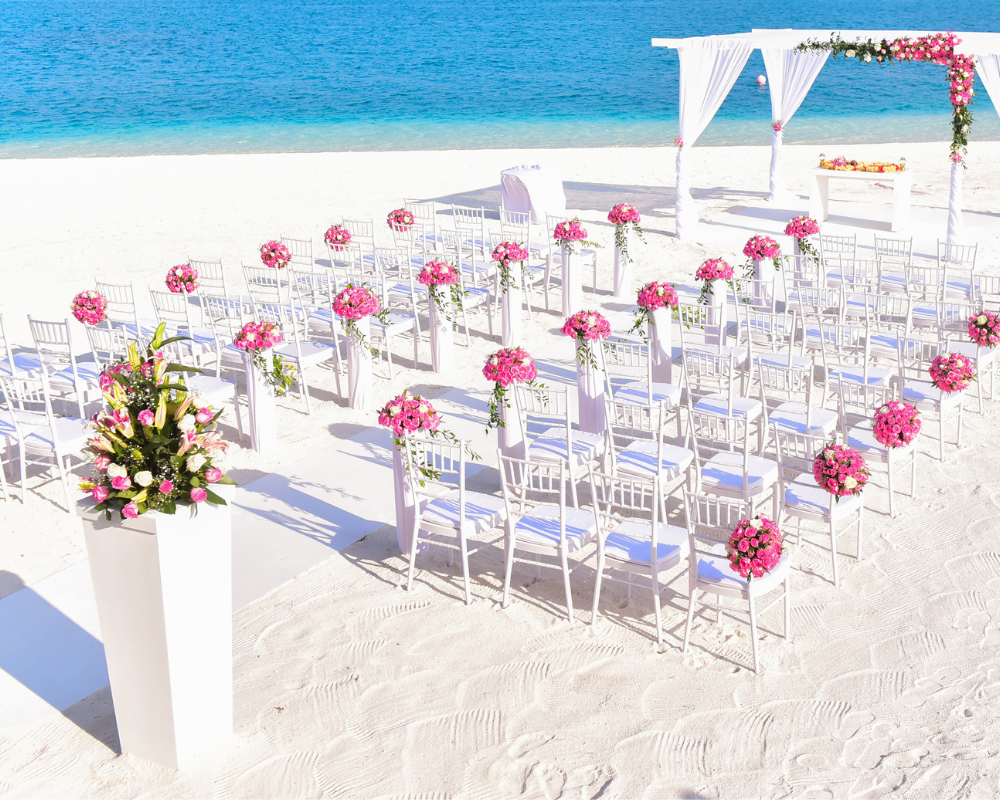 Maluaka Beach is one of Maui, Hawaii's most scenic and sought-after wedding venues. With its stunning views, crystal-clear waters, dramatic black lava rocks and pristine white sands, Maluaka Beach offers a picturesque backdrop for couples looking to exchange their vows in a serene and romantic setting.
This favourite beach for wedding ceremonies is surrounded by lush greenery, providing ample opportunities for beautiful photographs that capture the essence of your special day. The gentle sound of waves crashing against the shore sets a soothing mood that will make you feel relaxed and at ease as you say your "I do's" under the clear blue skies.
What makes Maluaka Beach an even more attractive option for couples is its accessibility. It's easily accessible from any part of Maui Island via a well-paved road system and boasts an ample parking lot.
Mokapu Beach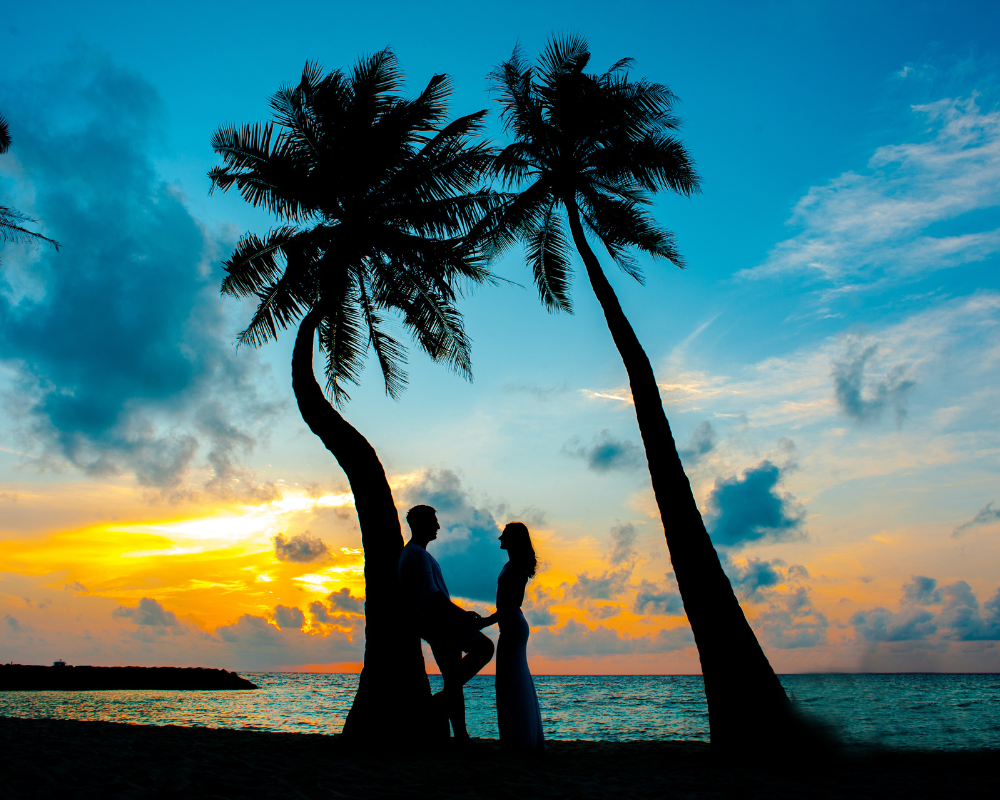 Mokapu Beach is at the far north end of Makena, surrounded by towering palm trees, making it an ideal backdrop for any romantic ceremony. The turquoise waters lapping at the shore only add to its natural beauty, creating a serene and unforgettable atmosphere. In addition to its natural beauty, Mokapu Beach also offers plenty of amenities, making it an excellent wedding venue choice. Numerous rental companies nearby can provide everything from chairs and arches to lighting and sound systems.
What is the best season to get married in Maui?
If you're looking for warm weather and clear skies, summer might be the perfect time for your wedding. The months from June to August are typically dry and hot, with temperatures hovering around 85°F during the day. This season is also ideal for an outdoor wedding, as there's less chance of rain or strong winds interfering with your ceremony on Makena Cove Beach.
On the other hand, if you prefer cooler temperatures and fewer crowds, consider getting married in spring or fall.
Ceremony Ideas
Makena Cove Maui is one of the most picturesque and romantic destinations for a wedding ceremony. With its turquoise waters, white sandy beaches, and stunning sunsets, it's no wonder why couples flock to this spot every year. If you're planning your Makena Cove Maui Wedding and looking for unique ceremony ideas to make your day unforgettable, look no further for a great time.
One idea is to incorporate Hawaiian traditions into your ceremony. For example, have a Hawaiian blessing or lei exchange as part of the ceremony. You could also have a hula dancer perform during the reception or even learn how to do the dance yourself! Another great idea is to have a beach bonfire after the ceremony. This is not only romantic but also a great way to keep your guests entertained while you take photos.
When thinking about the time of the day for your ceremony, you might want to plan an early morning wedding if you want to avoid the heat of the day or make the most of the celebrations later, whilst sunset ceremonies hold a particular type of magic because Makena boasts some of the most beautiful sunsets you have ever seen.
If you want something more adventurous, consider having an underwater wedding!
Unique Ways to Say "I Do"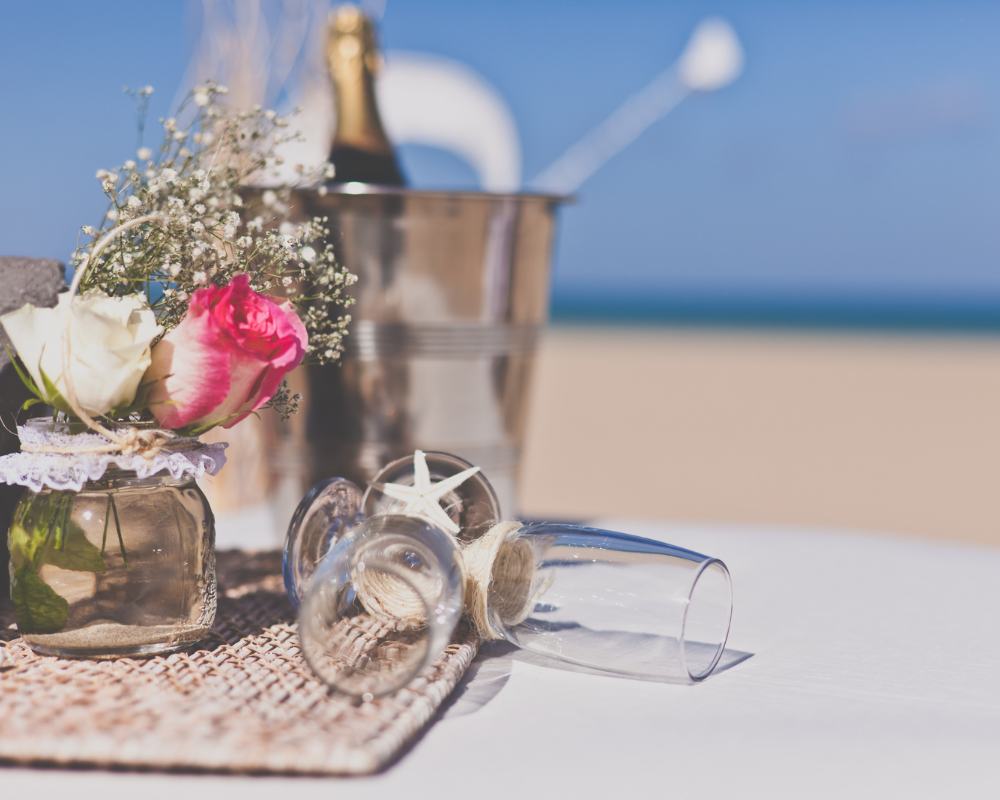 If you're looking for a unique way to say "I do" that will take your breath away, look no further than a Makena Cove Maui Wedding. This stunning location offers some of the most picturesque views on the island, making it the perfect backdrop for your wedding day. With its crystal-clear waters and soft sandy shores, Makena Cove is a romantic destination that will make your heart sing.
An intimate beach ceremony is one of the best ways to celebrate your love at Makena Cove. Imagine exchanging vows as you feel the sand between your toes and hear the gentle sound of waves crashing in the background. You can also include traditional Hawaiian elements such as leis or hula dancers to add an authentic touch to your special day. Another unique way to say "I do" at Makena Cove is by having a sunset ceremony.
Reception Ideas
Consider incorporating local elements into your reception decor. The island's natural beauty provides a stunning backdrop for Maui weddings and your wedding party. Use it to your advantage by adding tropical flowers such as orchids or hibiscus to your centrepieces or bouquets. Additionally, consider using local fruits like pineapples or coconuts as part of your table settings or cocktail garnishes.
Photography and Videography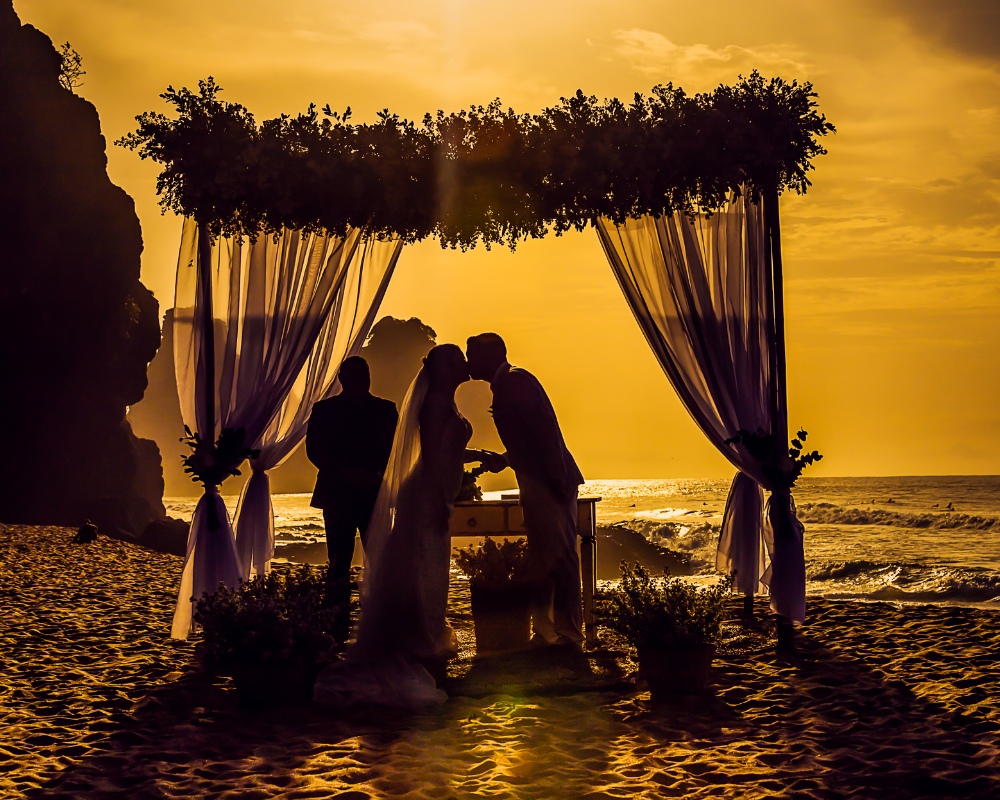 Whether you are getting married on the sand or by the sea, this location provides ample opportunities for capturing those special moments. The beach itself has plenty of spots that are perfect for taking pictures, and choosing a local Maui wedding photographer means you will get the exact pictures you dreamt of. The lava rock formations along the shore contrast the sandy beach, and some palm trees are scattered throughout, adding a tropical feel to your photos no matter what time of day you marry. If you venture out into waist-deep water, you can capture some unique shots with waves crashing against you and your partner in the background – provided you don't mind getting your wedding attire a little wet!
One thing that makes Makena Cove stand out from other wedding venues is its accessibility. It's easy to get around and find great photo locations without walking too far.
Conclusion
In conclusion, the idyllic destination is a Makena Cove Maui Wedding with stunning natural beauty and a serene atmosphere. The combination of crystal-clear waters, golden sand beaches, and lush greenery makes it a perfect place for couples to exchange vows and start their life together. Whether you're looking for an intimate ceremony or a grand celebration, Makena Cove has something to offer. With its breathtaking views and warm hospitality, it's no wonder why so many couples choose this location for their special day. Book your wedding at Makena Cove today to experience the magic of this paradise on earth!