Algarve Wedding Venues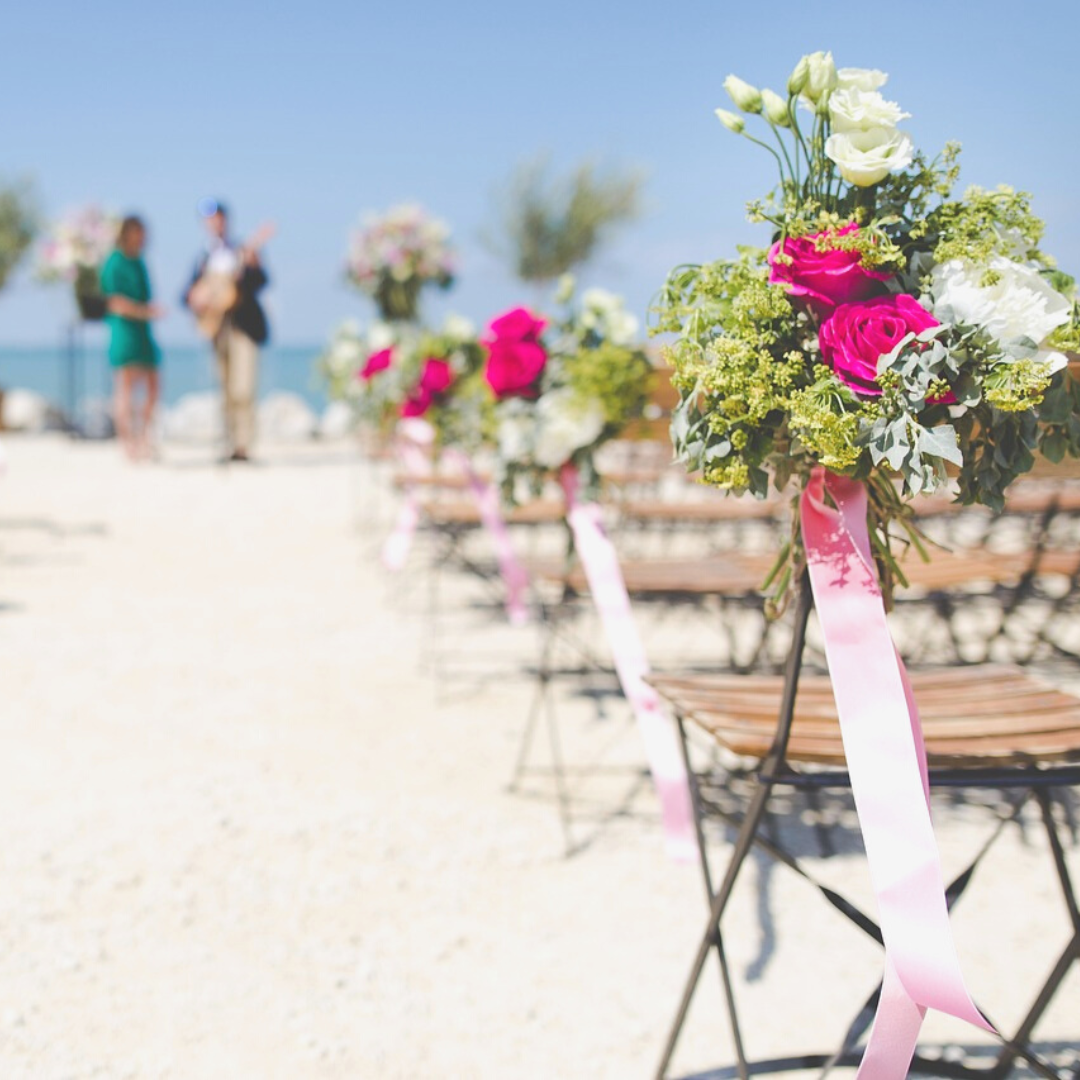 If you want to get married in Portugal, consider some of the Algarve Wedding Venues in this article. The Algarve is Portugal's southernmost region and is well-known for its Atlantic beaches. It has pretty whitewashed fishing villages on low cliffs overlooking sandy coves. Algarve is a popular tourist destination for visitors to benefit from the Mediterranean climate, which brings long, warm, dry summers and very mild winters.
Algarve Wedding Venues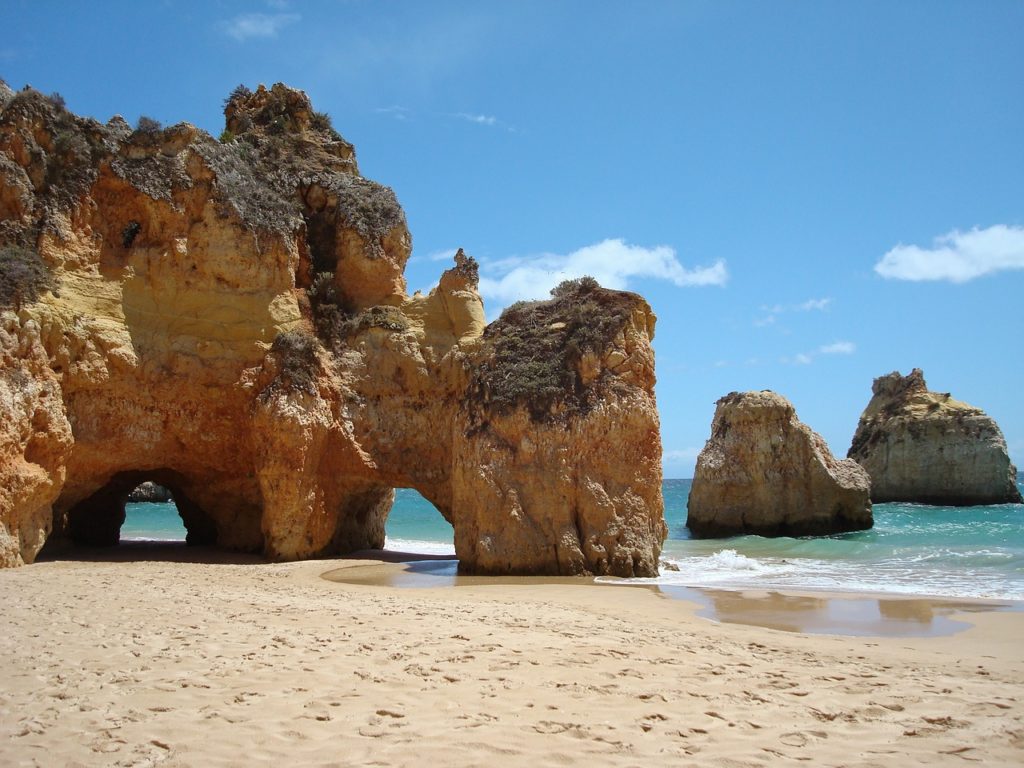 You can see why this would make a stunning wedding location. So if you are looking for some Algarve wedding inspiration, look no further. 
Benagil Sea Cave 
https://www.uniqueluxurystays.com/benagil-cave-weddings
Largo do Dique, 8500-531 Portimão, Portugal
With sweeping curves providing a domed interior, the Benagil Sea Cave is a secluded wedding location; you will have to charter a boat to make your way there and bring a registrar. The cave is lined with layers of sedimentary limestone that has been built up over millions of years. The Algarve sea breeze streams through the cave opening while the ocean flows through the cave's mouth, creating a grotto-like, magical feeling for your special day. 
Please search online for further details. 
Vila Vita Parc Resort & Spa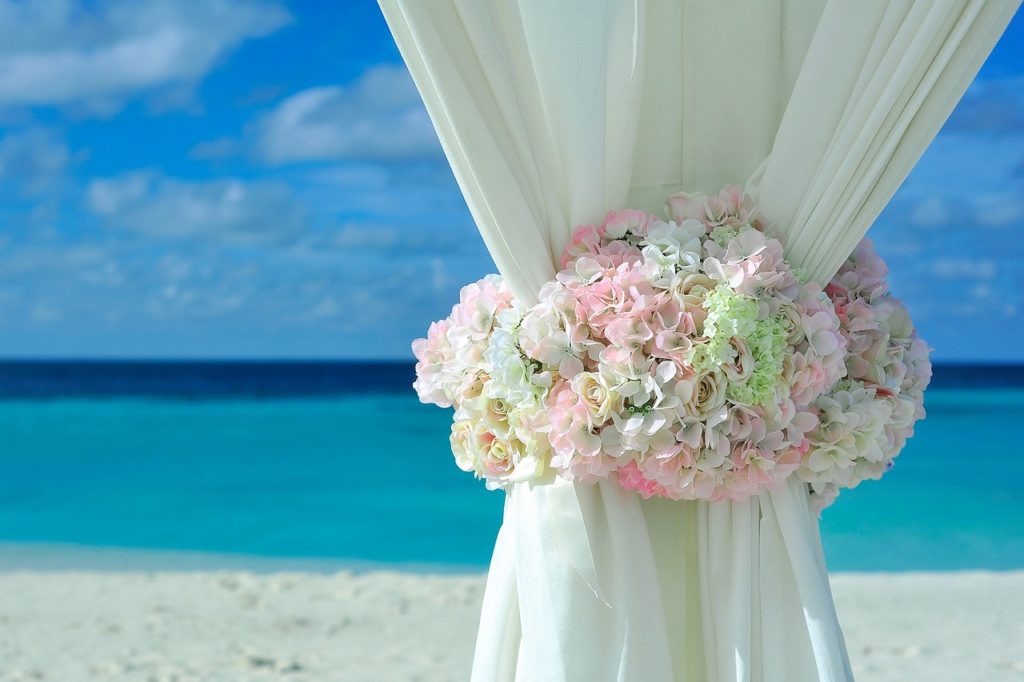 R. Anneliese Pohl, 8400-450 Porches, Portugal
Vila Vita Parc Resort & Spa is a five-star resort that has everything a bride and groom could wish for. Coast cliffs and blue Atlantic waters provide a magical backdrop for photographs. The resort has several possible venues, including a two-Michelin-star restaurant overlooking the ocean. Whether an intimate ceremony or a larger celebration, their enviable array of facilities and services is certain to captivate you and your loved ones. 
Please visit their website for further details.
Casa Do Campo 
R. do Comércio, 8135-608 Almancil, Portugal
In Casa Do Campo, the atmosphere is filled with history and tradition. They have two spaces for wedding event venues. The team works with selected partners to provide decoration, flowers, catering, music and design. A unique and graceful set of pathways of box trees and trimmed camellias crosses the garden. Through these alleyways, you'll find stone tables, fountains and a pond surrounded by cylinders, rings, sunshades, arches and camellia cupules. It is for this combination of singularities that this is one of the most artistic gardens in Portugal.
Please visit their website for further details.
W Algarve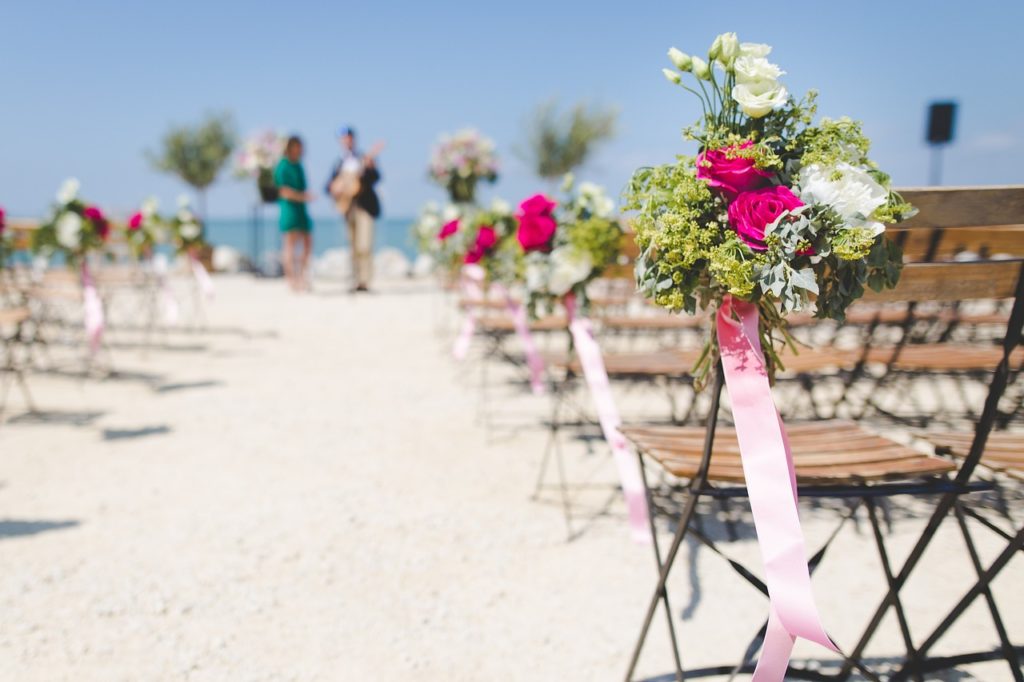 https://www.marriott.co.uk/hotels/event-planning/wedding-planning/faowh-w-algarve/
Estrada da Galé Sesmarias – CX Postal 290, H, 8200-385 Albufeira, Portugal 
W Algarve adds a new and vibrant energy to the southern Portuguese coast. The west-facing 134 guest rooms, suites, and 83 residences mix modern staging with locally influenced touches. This also makes the ideal Algarve wedding venue. Curated catering options are available, and you can party in one or all of the different studio spaces and over 2000 sqm of outdoor space. 
Please visit their website for further details.
Quinta Oliveira 
R. da Escola Primária das Faíscas, 3140-033, Portugal
Quinta Oliveira is the place that newlyweds will fall in love with. The farm will please everyone and can host any kind of ceremony. The region is composed of an impressive tranquillity that will help contribute to a beautiful open-air wedding. The farm's main room has a capacity for 500 people, overlooking the waterfall and garden and a private parking lot. 
Please visit their website for further details.
Lady of the Rock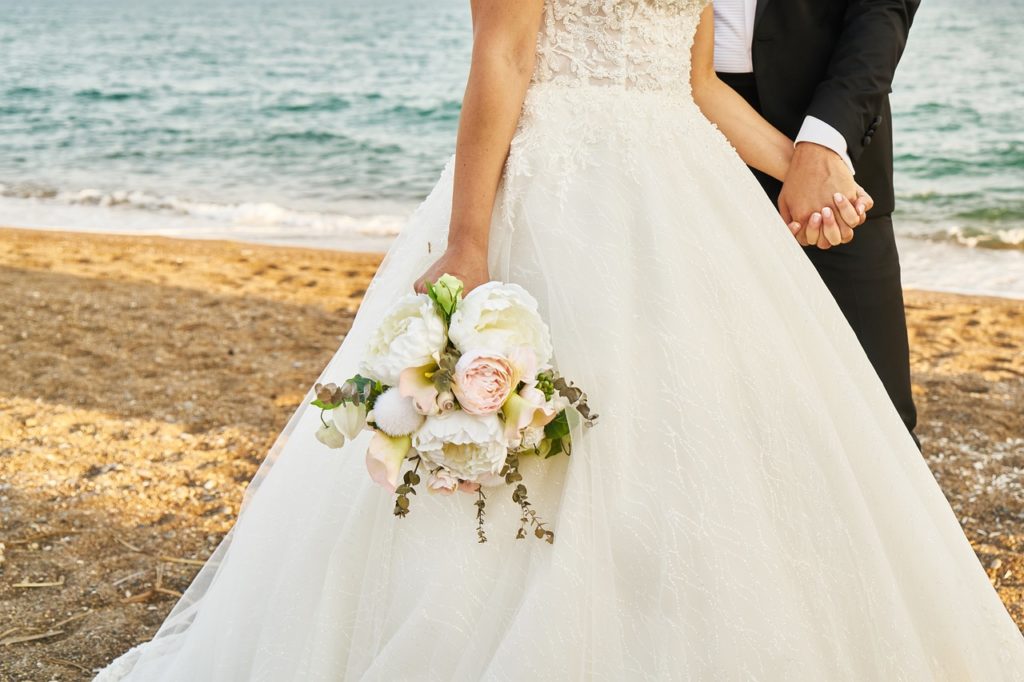 https://www.algarvetips.com/beaches/lagoa/praia-de-nossa-senhora-da-rocha/
Senhora da Rocha 
Situated on a rocky peninsula with a tiny white-washed chapel and surrounded by the sea, Lady of the Rock is a popular wedding ceremony location. Civil weddings occur outside the chapel with covered white chairs and an aisleway. Ideal for small parties but with a capacity for up to 120 guests, this venue will make a memorable setting for your Algarve wedding. After the ceremony, you could have your reception in several nearby hotels or restaurant venues. 
Please search online for further details. 
Duna Beach Club 
https://www.tivolihotels.com/en/tivoli-lagos/wedding
Pinhal da Meia Praia, 8600-315 Lagos, Portugal
Tivoli Lagos Hotel demonstrates the best of traditional Algarvian culture in the heart of Lagos. It is the ideal place to hold a dream wedding in Portugal. In
addition to its unique location, the hotel has two restaurants and the Duna Beach Club on the long white sands of Meia Praia, making this the perfect spot for your wedding party. When you hold your wedding at the Tivoli Lagos Algarve Hotel, you'll benefit from special conditions for your honeymoon at any hotel in the Tivoli Hotels & Resorts group. 
Please visit their website for further details
Cascade Wellness Resort 
https://cascaderesortalgarve.com/en/
R. das Ilhas, 8600-513 Lagos, Portugal
Cascade Wellness Resort is set on a cliff-top location where your guests will be dazzled by the Ponta da Piedade surroundings. In this safe haven, you can host the wedding ceremony and reception. Their team will be dedicated to making your wedding a unique and memorable day. They can cater to your needs, providing every detail to make your wedding ceremony a unique and memorable day.
Please visit their website for further details
Vidamar Resort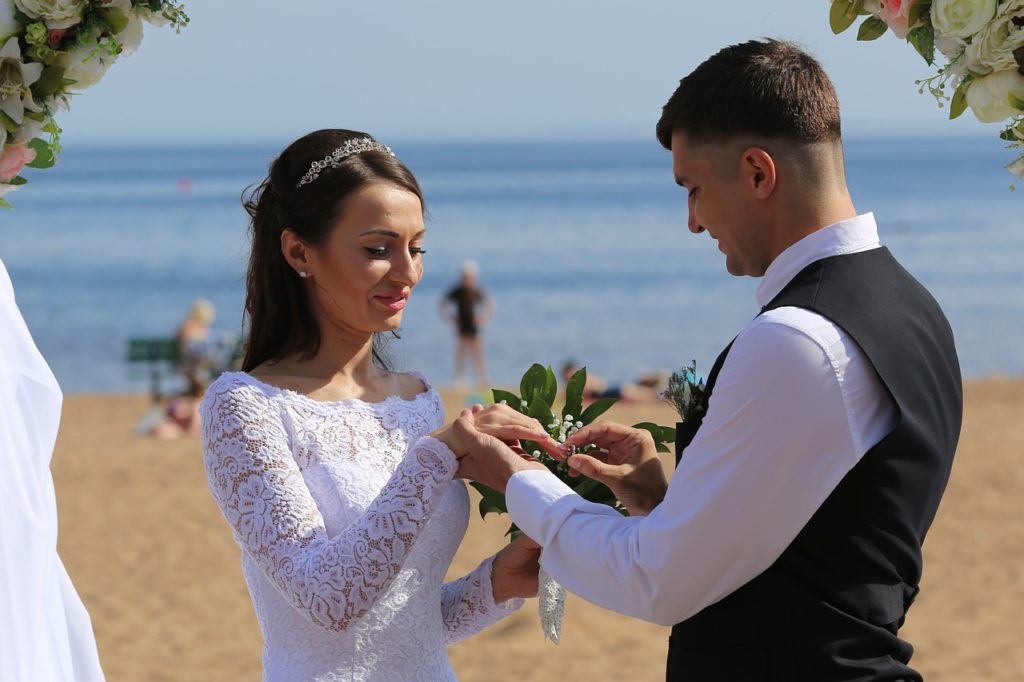 https://algarve.vidamarresorts.com/weddings/
R. da Boca da Alagoa Lote 1, 8200-424 Guia, Portugal
Enjoy an Algarve wedding by the seaside, between the beach and the gazebo of Vidamar Resort's secret tropical garden. The amazing resort's facilities are not only the best place to hold your wedding but also a great place to stay. There are spectacular rooms with ocean views, just 200 metres from the beach, a state-of-art spa, swimming pools, a Fitness Centre, four restaurants, bars and a whole assortment of unexpected small luxuries. 
Please visit their website for further details.