Awesome Wedding Venues in Norfolk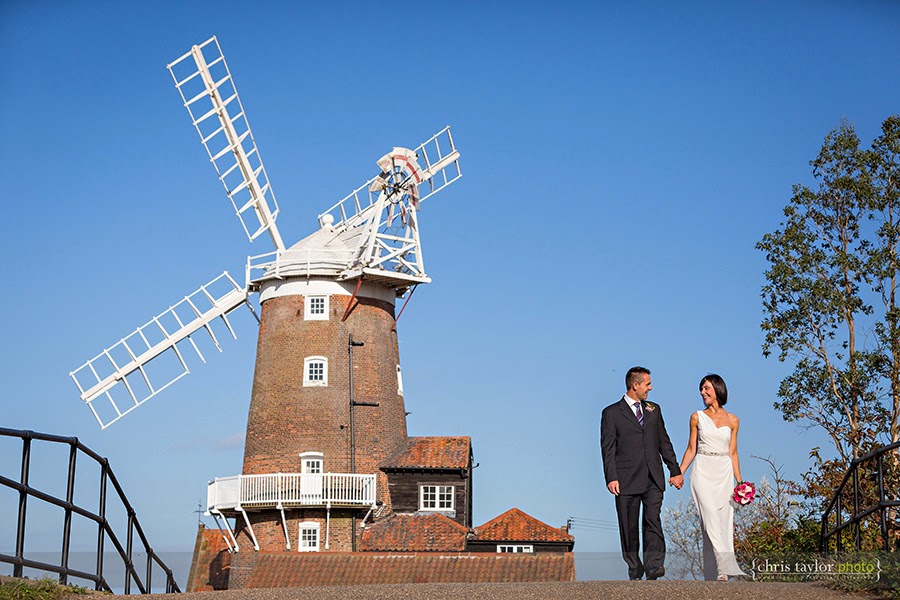 If you are looking for an awesome wedding venue in Norfolk, look no further! From rustic barns to a cinema, there is plenty to choose from. Norfolk has plenty of traditional and alternative wedding venues that will wow your guests on your special day.
Information about Norfolk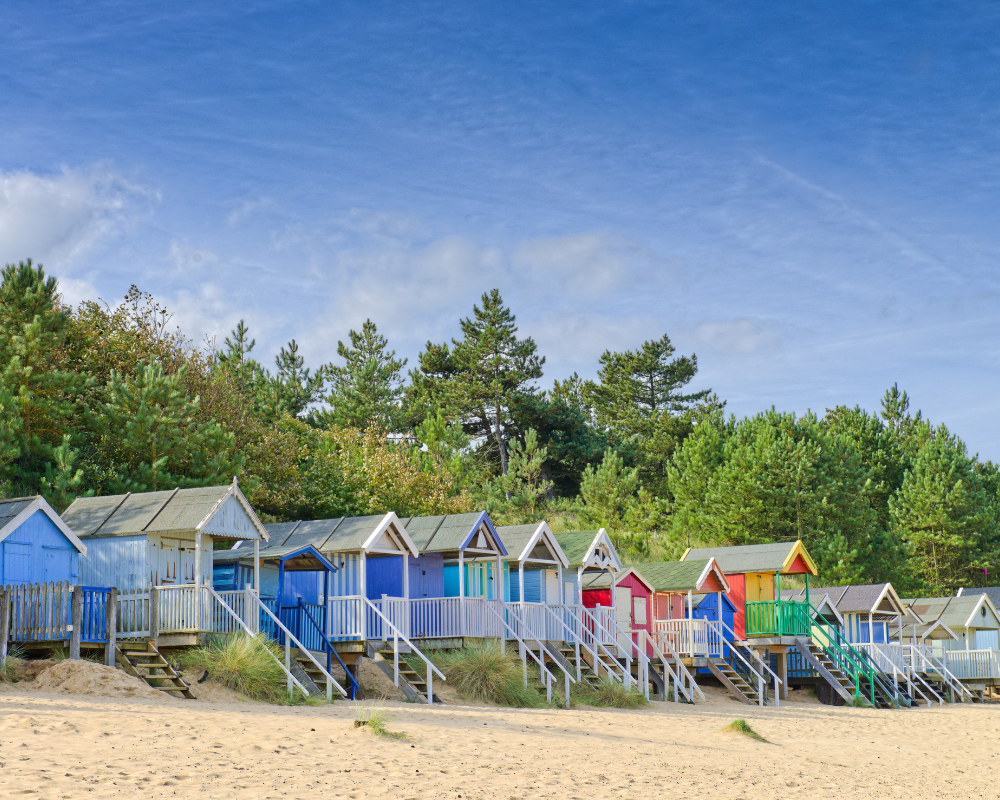 Norfolk is a county in East Anglia in, England. It borders Lincolnshire to the northwest, Cambridgeshire to the west and southwest, and Suffolk to the south. Its northern and eastern boundaries are the North Sea, with The Wash to the northwest. Norfolk is the perfect place to explore for a day or a short break. Norfolk is famous for its birdwatching and boating in the Broads National Park and its beaches and coast. It is also famous for being flat and without many hills; Norfolk is perfect for walking and cycling.
Below we have compiled a list of some fun and beautiful wedding venues in Norfolk. It is a stunning county to get married in with plenty of variety, all with lovely scenery and interesting buildings. Read on for some Norfolk wedding inspiration.
13 Awesome Wedding Venues in Norfolk
Godwick Hall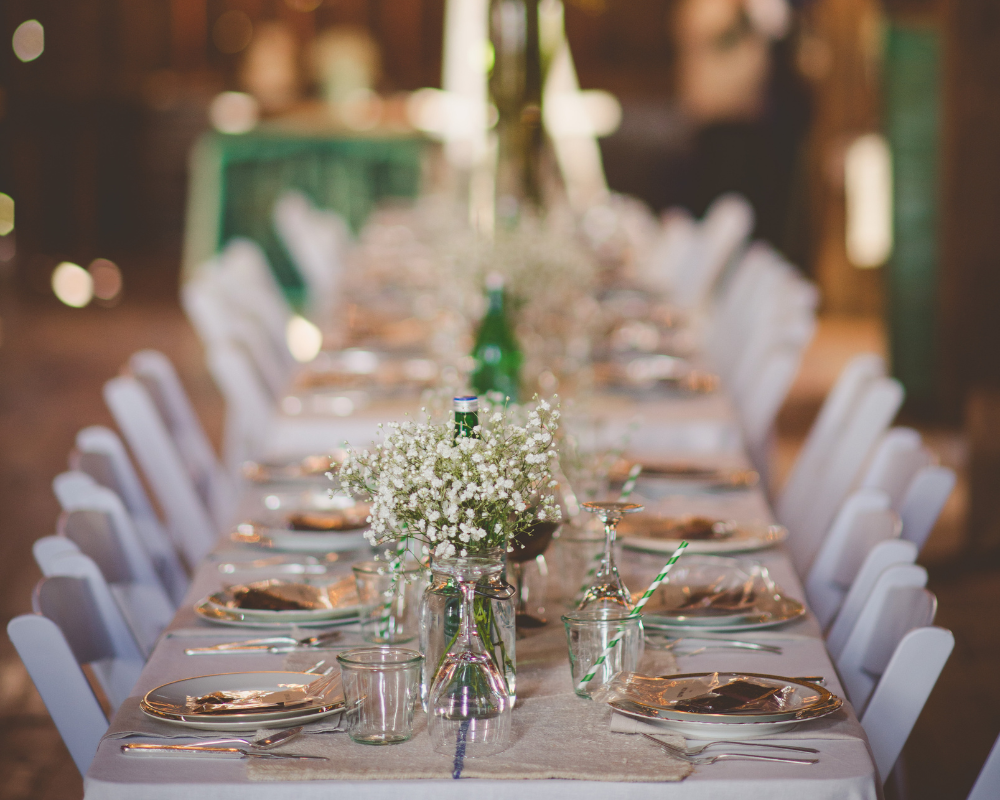 https://godwickhall.co.uk/weddings-at-godwick/
Godwick, Mill Lane, Fakenham, King's Lynn PE32 2RJ
Set in 100 acres of parkland, Godwick Hall is a luxury large house in the unspoilt Norfolk countryside. Godwick is one of the finest locations in Norfolk, situated in the lost village of Godwick. It is both quirky and eccentric and the perfect place to get married. The Great Barn retains its rustic authenticity with tasteful new additions giving contemporary facilities and a bespoke bar. The barn has huge oak beams and a high-pitched roof.
Godwick Hall is the perfect intimate Norfolk wedding venue. Indoor ceremonies can take place in either the drawing room or the dining room that can be dressed to create the right feel for your wedding. You can even stay at Godwick Hall and in their nearby shepherd's huts for two nights allowing you to celebrate your wedding well into the night with a small group of close friends and family.
Bressingham Hall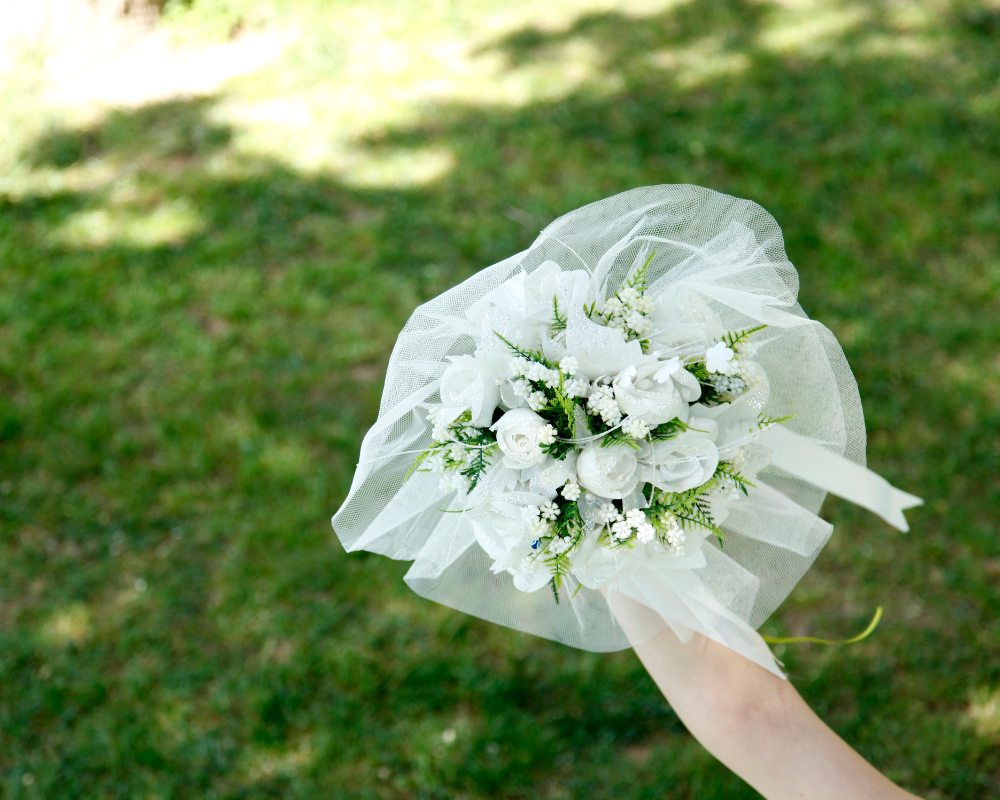 Low Rd, Diss IP22 2AA
Situated in the secluded Norfolk and Suffolk border countryside, Bressingham Hall & High Barn is a beautiful wedding venue positioned amongst Bressingham Gardens.
Bressingham Hall & High Barn blends contemporary chic and boutique style; it has a restored High Barn and beautiful gardens. An impressive traditional brick and stone building with high ceilings and exposed beams, the barn creates a romantic atmosphere. The spacious courtyard allows for reception drinks to be served, as well as a perfect space to relax outdoors throughout the day. During the evening, the lights are dimmed, and the Barn's atmosphere changes to provide the perfect backdrop for your wedding meal and reception. It is the perfect Norfolk wedding venue to celebrate your big day.
Voewood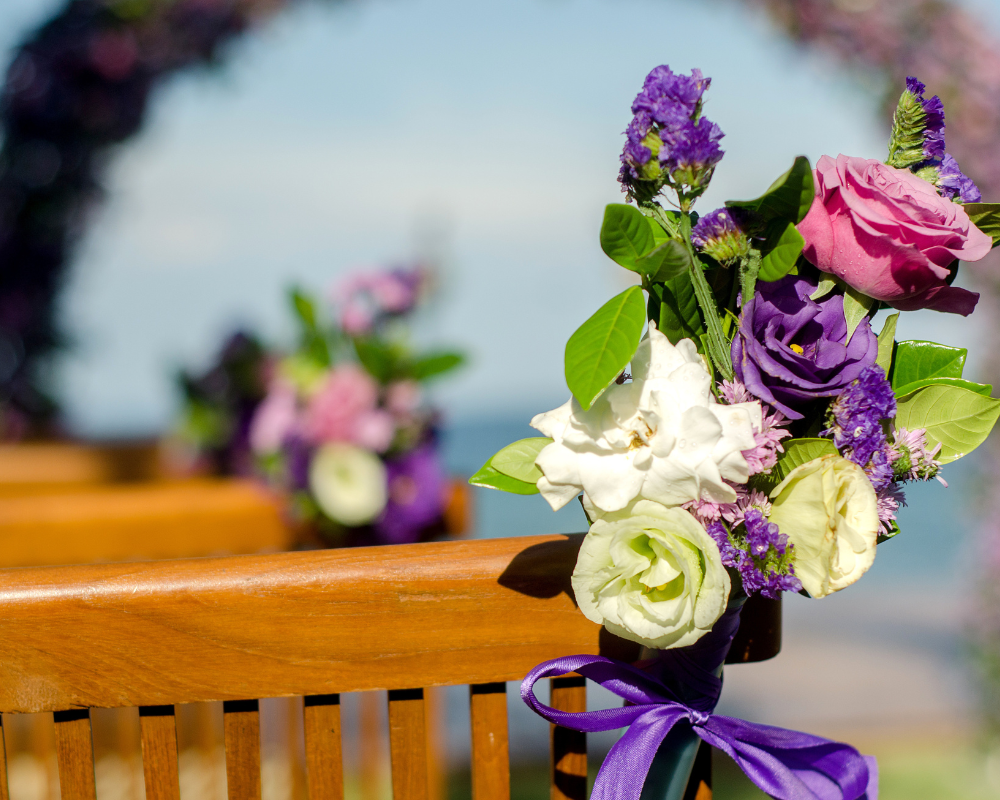 Cromer Rd, Holt NR25 6QS
Voewood is a Grade II listed Arts & Crafts House on the North Norfolk coast available for exclusive hire for weddings. Its historic style meets modern romance; whatever your style – it is a very versatile venue. There are 11 acres of woodland and gorgeous gardens, and because Voewood is fully licensed for civil ceremonies, you can be married anywhere you like. The Voewood staff will provide a list of recommended contacts and suppliers for your reference and offer advice on creating the day of your dreams.
Glebe Farm Barn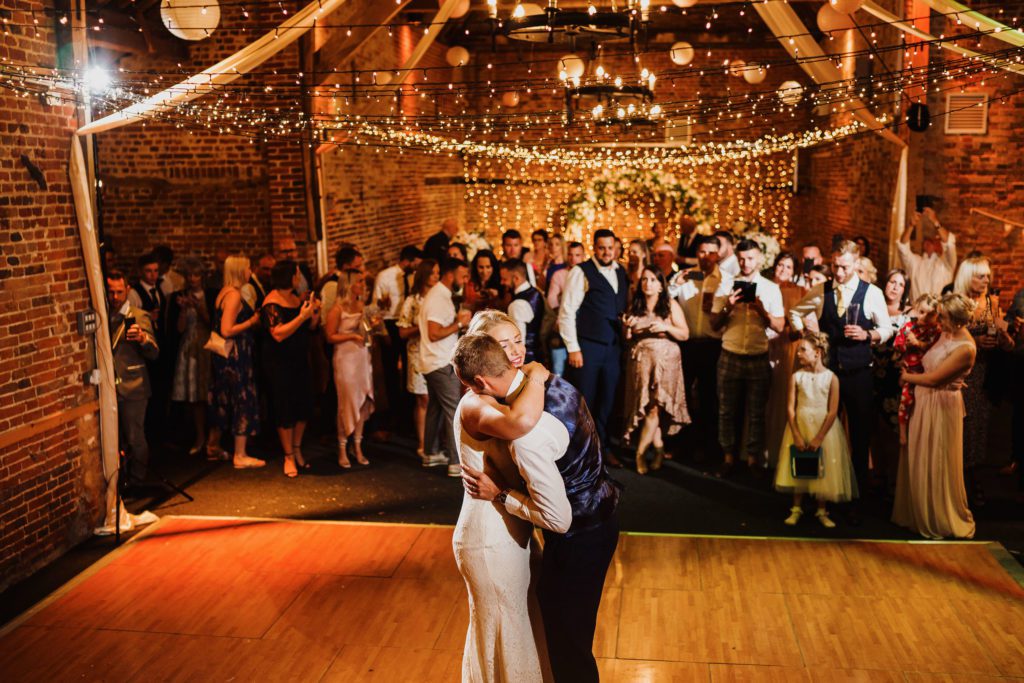 Low Rd, Carleton Forehoe, Norwich NR9 4AP
Glebe Farm Barn is nestled in the heart of rural Norfolk, this idyllic wedding venue, set in 100 acres of rolling Norfolk countryside, offers a magnificent setting for your wedding day. The Georgian Barn boasts architectural texture, romantic lighting and rustic elegance. They invite you to decorate the barn, cowshed and courtyard in your unique style or theme, arrange your catering and supply your refreshments; with no corkage fee. Glebe Farm Barn is a fully licensed venue so that you can have your ceremony in the barn, cowshed or one of the picturesque fields.
Brasted's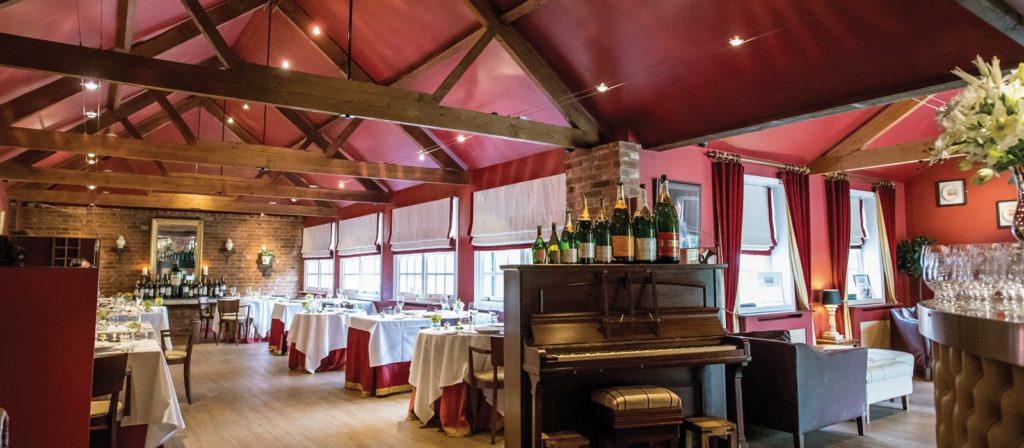 Bishopgate, Norwich NR1 4EL
Surrounded by picturesque Norfolk countryside, Brasted's at Langley Abbey offer two unique venues for your special day. Both venues are licensed for civil ceremonies. Situated just four miles from Norwich, Brasted's features flexible spaces, including Brasted's Barn, which has an integrated bar, dance floor and terrace and Brasted's Lodge with its opulent accommodation. Langley Abbey is a historic setting for your special day. With four stunning areas featuring soaring beams and exposed brickwork, the Abbey boasts a Main Hall, private Cellarium and boutique
accommodation on-site and nearby. Langley Abbey can be found nestled in the rolling Norfolk countryside. It is a beautiful historic building with four main spaces that can accommodate each part of your big day.
The Boathouse – Ormesby Broad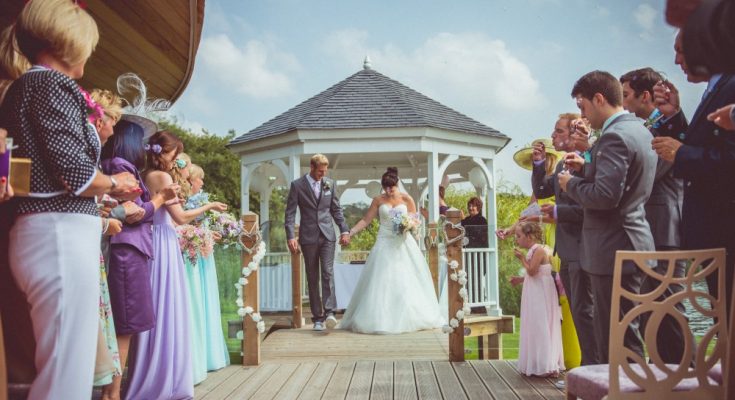 Eels Foot Rd, Great Yarmouth NR29 3LP
Set in 11 acres of beautiful parkland on the banks of Ormesby Broad, The Boathouse is a country fayre pub and wedding venue. The complete refurbishment of the old Eels Foot pub and boathouse combines one of the most idyllic and romantic wedding venues In Norfolk with fine country dining, luxurious accommodation, and luxury woodland lodges. The Boathouse offers a magical experience in a tranquil and picturesque setting for your wedding celebration. Your guests can relax on the terrace, enjoying the views waiting for you to arrive at the wedding arbour; you can even arrive by boat. 
Cinema City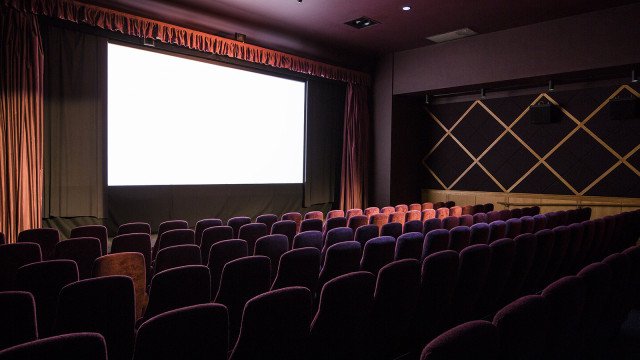 https://www.picturehouses.com/cinema/cinema-city-picturehouse/venue-hire St Andrews St, Norwich NR2 4AD
Situated in the heart of Norwich, Cinema City is a state-of-the-art cinema and a stylish bar, all housed in magnificently restored medieval buildings. Cinema City Bar & Kitchen are available to hire for bespoke wedding celebrations, private film screenings, conferences or as a special treat for your family. It is a wonderfully intimate setting to enjoy your wedding and makes for some great photographs. 
The Keeper and the Dell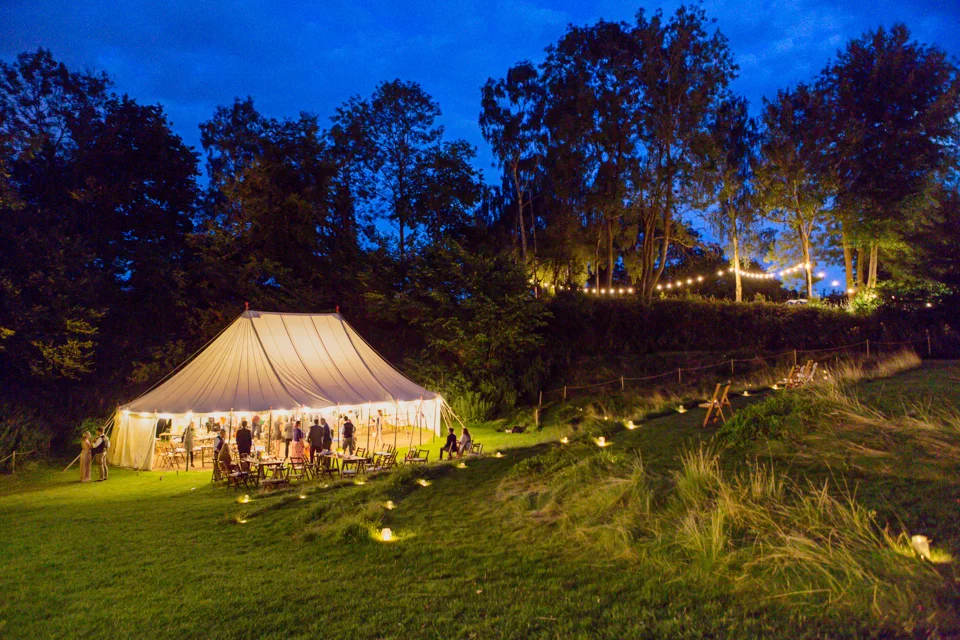 https://www.thekeeperandthedell.com/
Ringland Ln, Ringland, Norwich NR8 6JW
The Keeper and the Dell is a fully licensed, secluded, outdoor wedding venue in Norfolk, nestled below the trees of an ancient woodland estate. You can take your wedding vows in beautiful outdoor spaces, completing the formal service in our Devotion Den or the 18th Century Barn. The possibilities are endless, whether it be rustic, classic, bohemian or vintage. Whilst the historic barn is the main feature; guests can enjoy the terrace, Birch Gardens, and the Dell with Cabin Deck, Den and beautiful vintage Marquee. 
The Halls – St Andrew's Norwich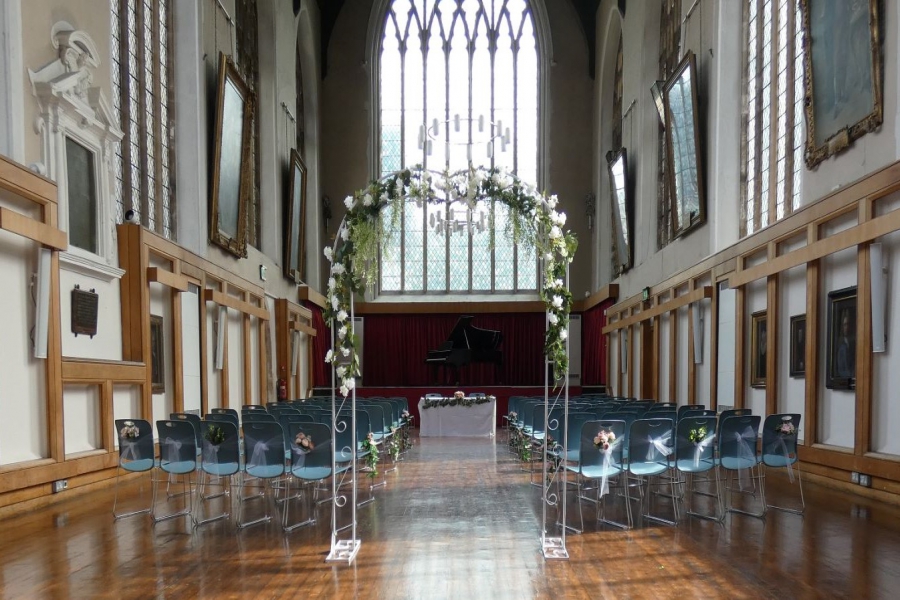 https://www.thehallsnorwich.com/weddings
The Halls St Andrew's Plain, Norwich NR3 1AU
The Halls in Norwich is now licensed for outside weddings – so instead of having to step inside for the legal bit – this can all happen outside in front of The Halls. The Crypt (with Becket's) will hold up to 50 people, Blackfriars is ideal for 50 to 200 people, and St Andrews is best if the guest list exceeds 200. St. Andrews is the
centrepiece of The Halls and is the name many people refer to the whole complex of buildings. It has a fine, high-beamed ceiling, beautiful stained glass windows, limestone columns and a large polished maple floor. It was originally the nave of the friary and was completed in 1449.
Applewood Hall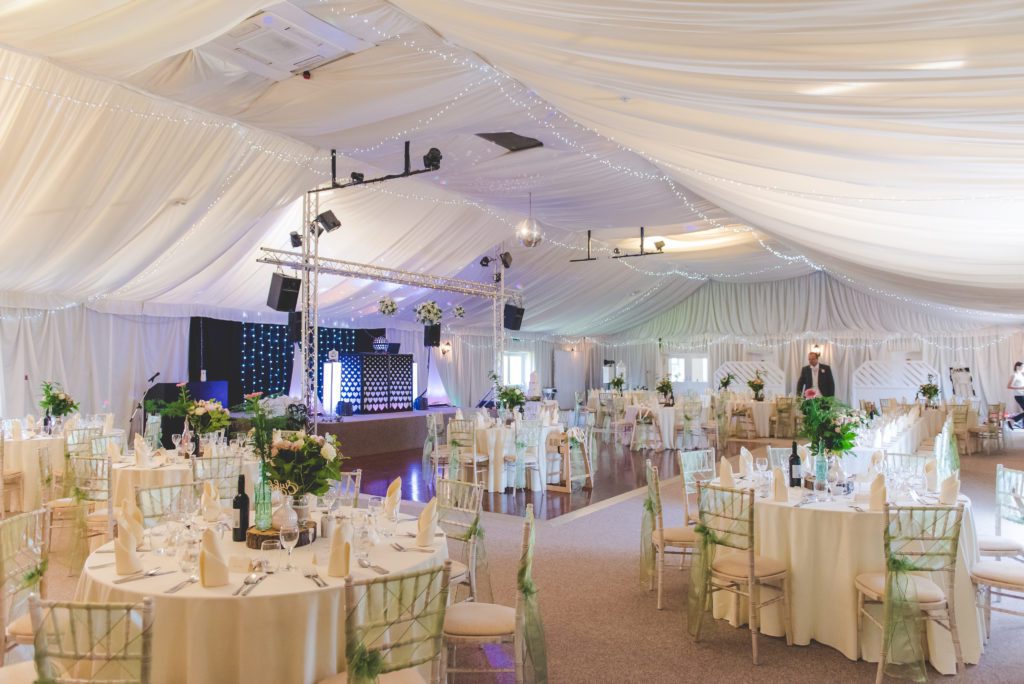 https://www.applewoodhall.co.uk/
Kenninghall Rd, Banham, Norwich NR16 2DY
Applewood Hall is a unique Norfolk wedding venue. Comfortably seating up to 200, you can use the private garden, licensed bar, dance floor and luxury glamping accommodation for up to 36 guests. This versatile venue has everything you need to plan a festival-style wedding. With two beautiful licensed ceremony rooms, the ivory drapes and cascading fairy lights of the main hall and the garden complete with festoon lighting, fire pit tables, and a gazebo, there's plenty to get creative with. The venue allows couples to create their perfect wedding day without the constraints of a formal wedding package to ensure everything is just the way you imagined.
Cley Windmill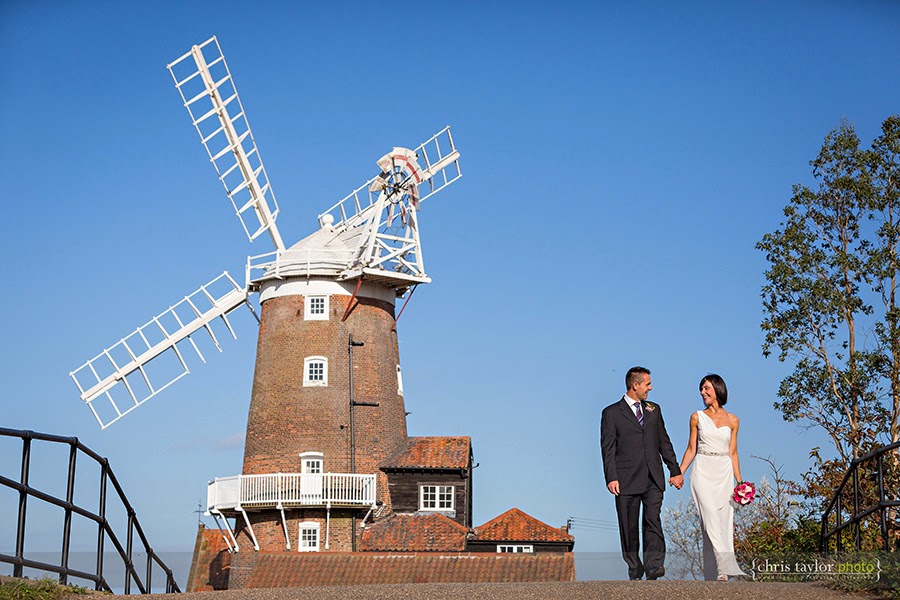 The Quay, Cley next the Sea, Holt NR25 7RP
Cley Windmill is a Grade II listed tower mill at Cley next the Sea, Norfolk, which has been converted into accommodation and a wedding venue. Ceremonies take place in the round Dining Room. This venue has a maximum of 26 people, including the bride and groom, so it would be perfect for a more intimate ceremony. Up to 50 guests use the marquee in the garden; You could also stay for two nights in the Windmill, which sleeps up to 22 people. 
Chaucer Barn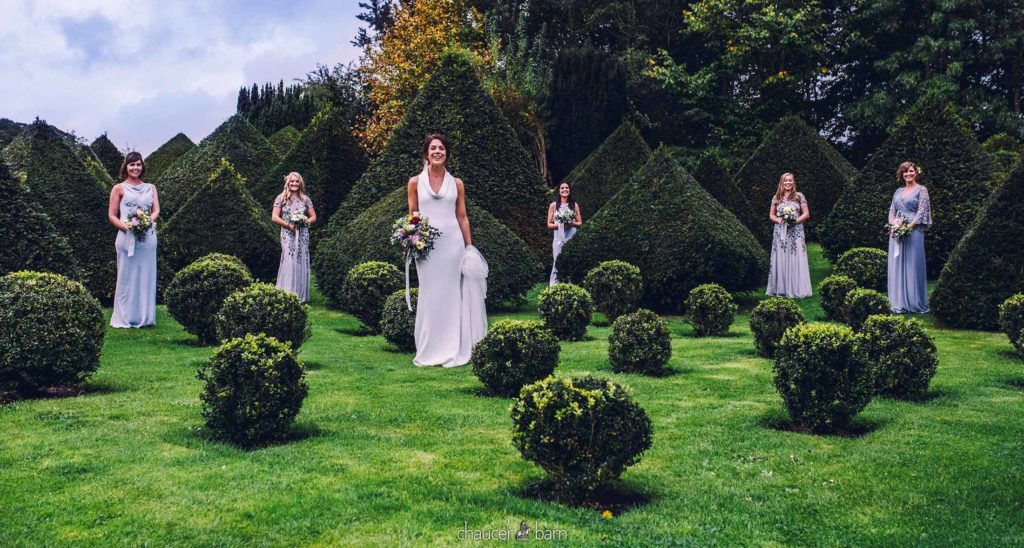 Holt Rd, Gresham NR11 8AD
Chaucer Barn is one of the most prestigious wedding venues in the country. It is beautiful in all seasons, and it's not just restricted to weddings. Accommodation for 18 is included, so its value for money is unbeatable. Accommodation for up to a further 20 guests is available in the eco-lodges. The tone of Chaucer Barn is one of stylish informality, ranging from the cathedral-like space of the main hall to the contemporary chic of the pink sitting room. There are 16 acres of rolling parkland surrounding the 4-acre garden. So whether you stand at the end of the topiary pyramid forest and gaze down the oak avenue towards the wood or stroll from the living willow arch through the wildflower meadow, there will be plenty of beautiful photo opportunities.
Oxnead Hall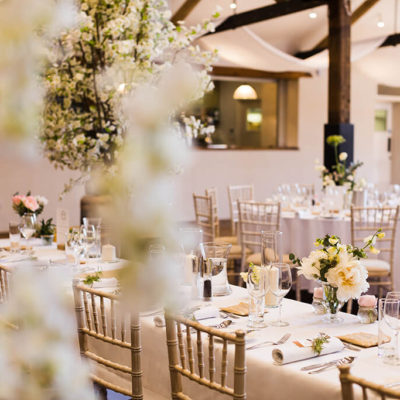 Norwich NR10 5HP
Oxnead is an idyllic rural estate consisting of a Tudor Hall, a Great barn, two estate cottages, an Orangery and 15 acres of gardens. From the magnificent Tudor hall to the medieval church to the beautifully renovated great barn and the acres of gardens, Oxnead is a truly idyllic place to get married. You will have exclusive use of Oxnead Hall and gardens for your special day, with the opportunity to plan the wedding of your dreams amongst the beautiful historic buildings and romantic gardens. From the ceremony location to the reception spaces and luxurious accommodation, Oxnead Hall offers you and your guests a magical experience. 
Conclusion
As you can see, there are plenty of awesome wedding venues in Norfolk. We have barely scratched the surface. If you have had an awesome wedding in Norfolk, feel free to comment.