Awesome Wedding Venues in East Sussex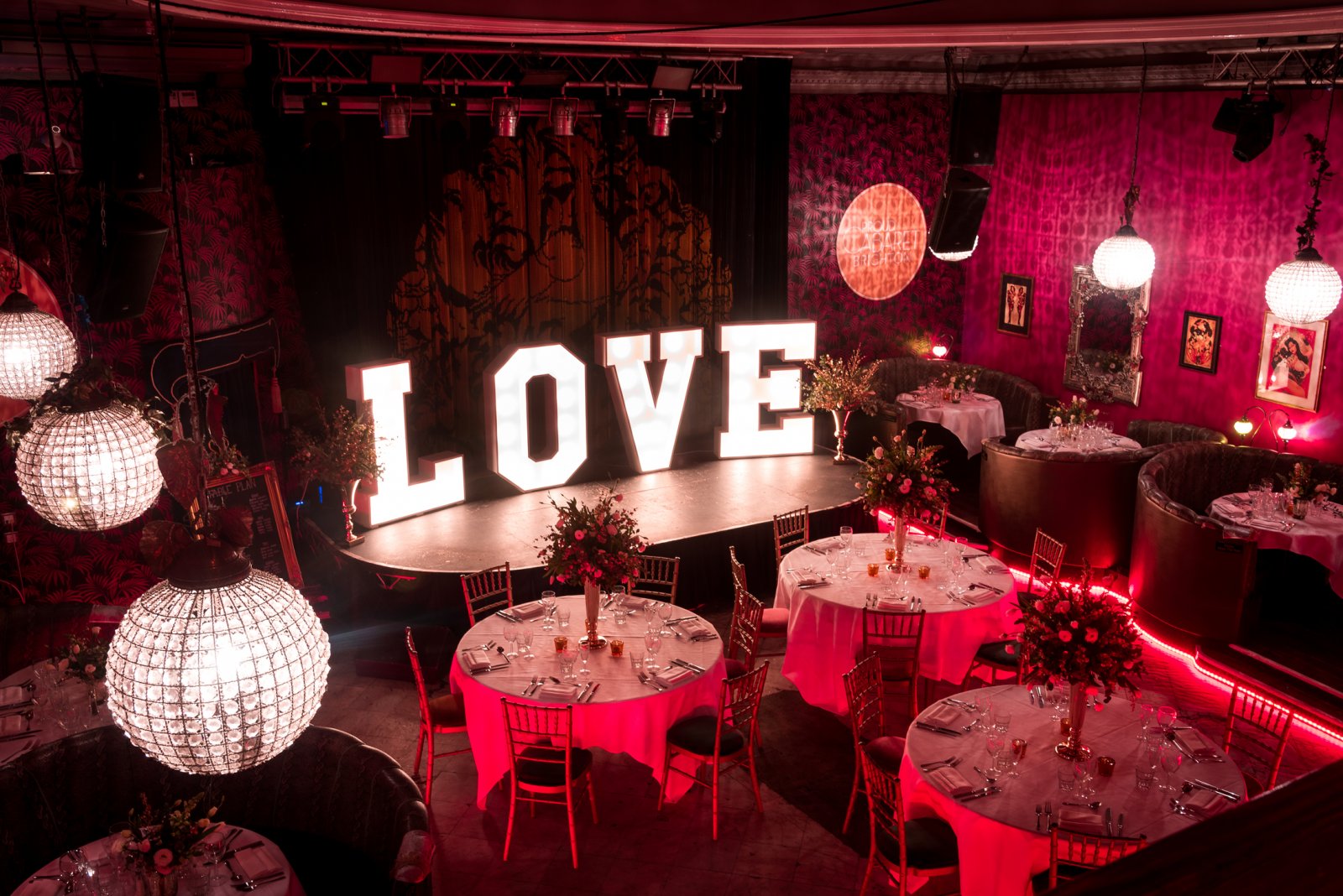 If you are looking for an awesome wedding venue in East Sussex, you have certainly come to the right place! From rustic barns and quirky locations to stately homes and castles, there is plenty to choose from. East Sussex has plenty of traditional and alternative wedding venues that will wow your guests on your special day.
Information about East Sussex

East Sussex is a county in South East England on the English Channel coast. It is bordered by the counties of Kent, West Sussex and Surrey. If you find yourself torn between the rolling inland countryside and the British coast, East Sussex is the perfect place for a wedding. Brighton is known throughout the UK for its open-minded community and LGBTQ+ population, as well as its bohemian atmosphere and eco-friendly spirit.
Awesome Wedding Venues in East Sussex
Below we have compiled a list of some fun and pretty wedding venues in East Sussex. It is a beautiful county to get married in with plenty of variety, lovely scenery and interesting buildings. Read on for some East Sussex
wedding inspiration.
Lewes Castle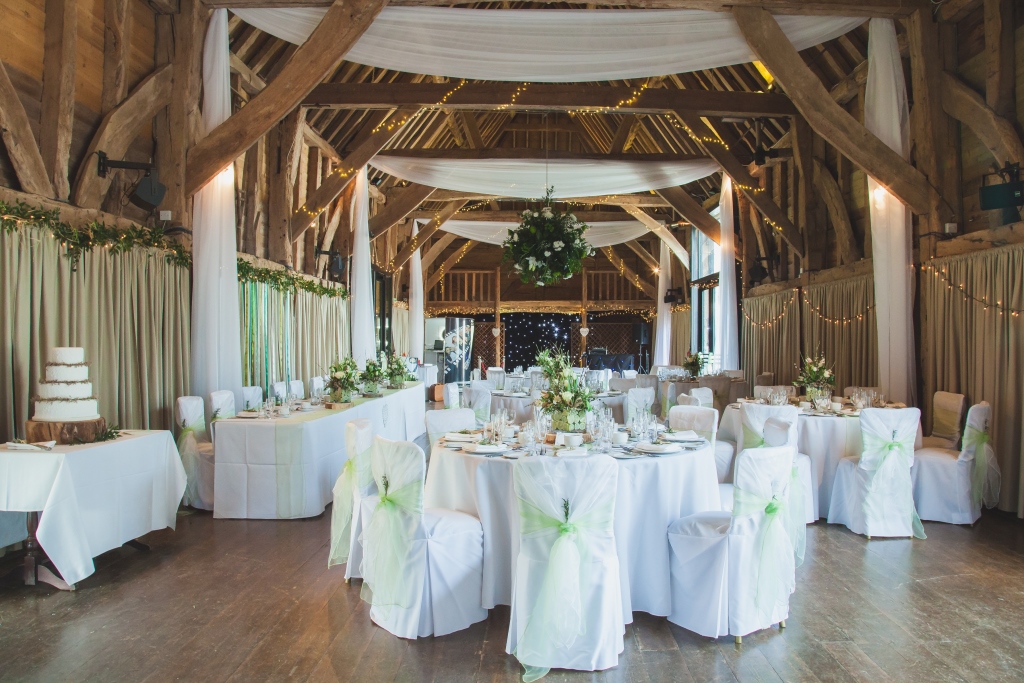 https://sussexpast.co.uk/venue-hire/weddings-events-at-lewes-castle/
169 High St, Lewes
Lewes Castle is a medieval castle in the town of Lewes in East Sussex. Standing proud in the heart of the South Downs, Lewes Castle is a beautiful 1,000-year-old romantic ruin with panoramic views of the Sussex countryside and the old town of Lewes. Your wedding ceremony will occur under the ancient West Tower archway with rose bushes on either side. The zig-zag steps replace the traditional walk down the aisle to The Keep, where your guests await in the Pleasure Garden under the shade of the old Lime Tree. The Gun Garden is also the perfect place for your bespoke wedding breakfast and reception.
Visit the website for further details.
Hastings Pier
1-10 White Rock, Hastings
Hastings Pier is a renovated dock with an observatory platform, restaurants and shops, plus open-air events. The newly renovated Hastings Pier makes a unique space for your wedding in East Sussex – breathtaking views and a venue that
can be unconventional and glamorous. You can hire the upper deck to make the most of the weather and sea views. The in-house Chef can work with you on a menu to suit your taste or any theme. Make your Wedding as simple or flamboyant as you wish, and the events team are on hand to help with your wedding day.
Visit the website for further details.
Anne of Cleves House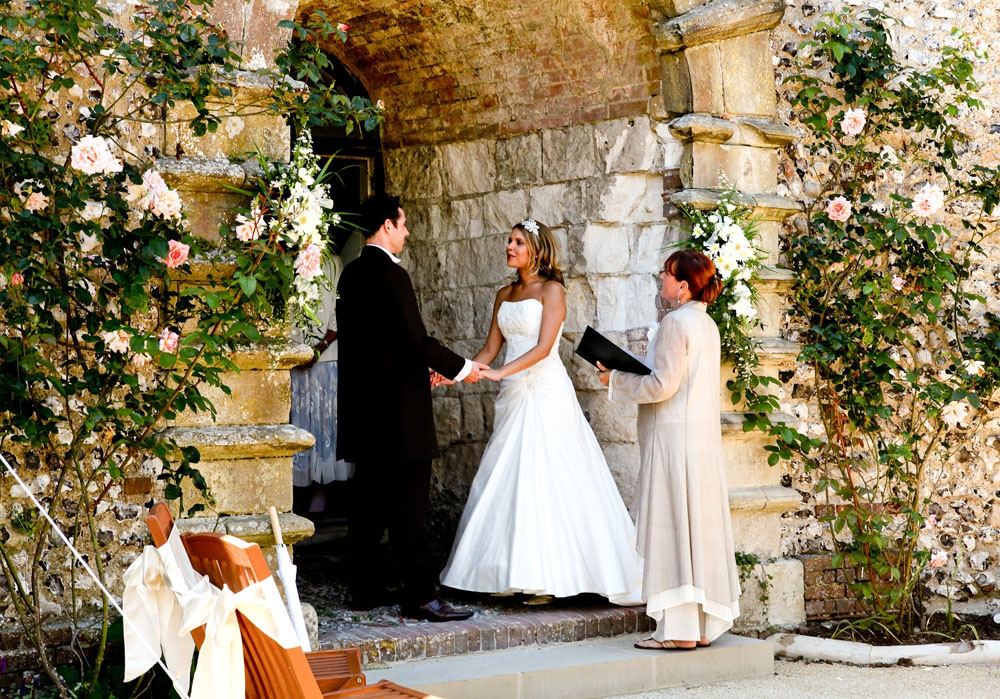 https://sussexpast.co.uk/venue-hire/weddings-lewes/
52 Southover High St, Lewes
Anne of Cleves House is a 16th-century timber-framed Wealden hall house in East Sussex. Hidden away in the quaint Southover quarter of Lewes, this medieval House offers peace and romance. Granted to Anne of Cleves by Henry
VIII, Anne of Cleves House has been providing a warm welcome to visitors for over 600 years. The wedding ceremony takes place in the East Room with beautiful beams, a large Medieval fireplace, original furniture and a brick tile floor.
After your ceremony, head into the Tudor Garden for drinks and photographs.
Lewes is a popular wedding town with wonderful cobbled streets and historic buildings.
Visit the website for further details.
Michelham Priory and Gardens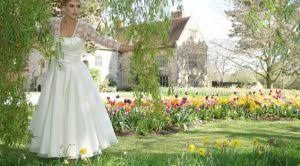 https://www.historichouses.org/house/michelham-priory/weddings/
Michelham Priory, Upper Dicker, Hailsham
Michelham Priory is the site of a former Augustine Priory in Upper Dicker, East Sussex. You will never find a more romantic venue for your special day in a historic and peaceful setting. The Elizabethan Barn can seat up to 130, yet smaller groups
can comfortably be accommodated. Michelham Priory is set in the beautiful Cuckmore Valley in East Sussex, close to the South Downs. Outside is the beautiful moat terrace where the drinks take place with romantic views overlooking the Priory house, historic watermill and the largest moat in England.
Visit the website for further details.
Broyle Place
http://www.broyleplace.co.uk/Weddings
Laughton Rd, Ringmer, Lewes
Broyle Place is a historic house in East Sussex. It is a Grade II listed Elizabethan manor house. In the 12th century, it belonged to Theobald, Archbishop of Canterbury. Sweeping lawns and flagstone terraces lead up to the old country house, with climbing roses and a wisteria framing the front, offering an elegant backdrop. There is a marquee for your wedding breakfast, featuring a solid wood floor, wooden panelling and a stunning ornate hand-carved bar. The four French wooden doors can be opened directly onto the terrace and lawns during the summer. The Great Hall provides seating for an intimate ceremony, with a sweeping staircase and red carpet, the inglenook fireplace, lit by candles, is the romantic setting for the signing of the Register. The Boat House, set against a backdrop of woodland and water features, is the perfect setting for your outside ceremony.
Visit the website for further details.
The Bell in Ticehurst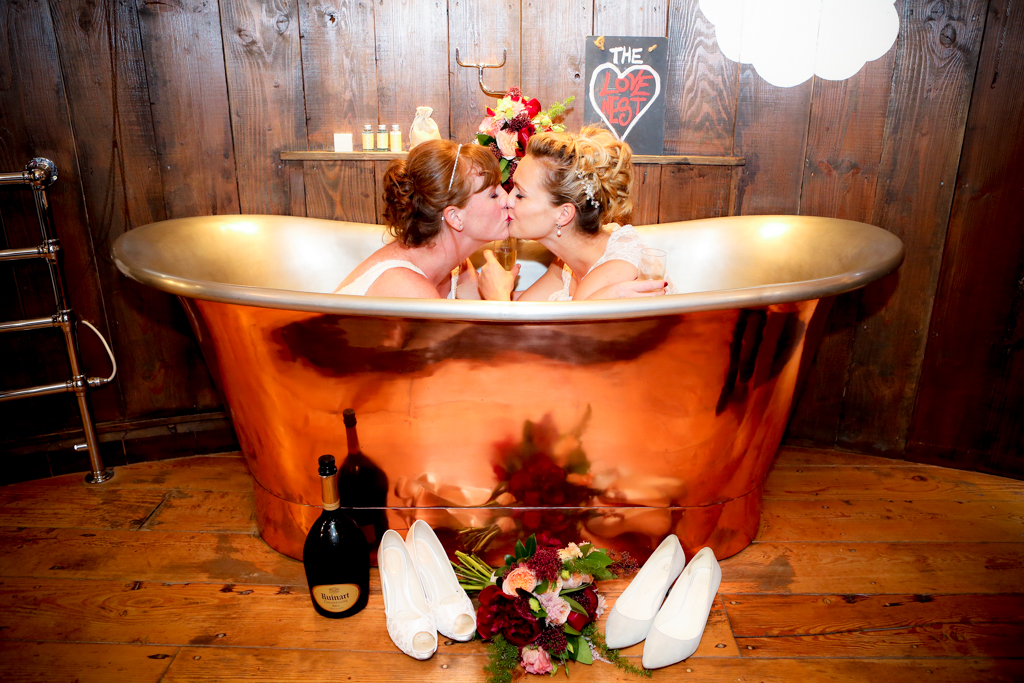 https://www.thebellinticehurst.com/weddings/
High St, Ticehurst, Wadhurst
Whether you are looking for robust, rustic, or whimsical, The Bell in Ticehurst will help make your dreams come true. The Bell is the perfect backdrop for a quirky wedding that will delight you and your guests. Relaxed informality is dispensed with dedicated professionalism. The Big Room for fancy dos can accommodate 90 guests sitting down and up to 120 for evening parties. So, this could be the perfect, quirky venue, whether you want to get married at The Bell or simply celebrate your nuptials there.
Visit the website for further details.
Brighton Music Hall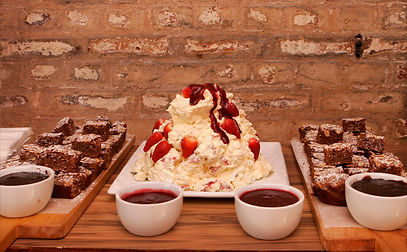 https://www.brightonmusichall.co.uk/
Kings Road Arches, 127, Brighton
Brighton Music Hall provides an unrivalled location directly on Brighton's beach, offering spectacular pier-to-pier views, a heated outside terrace and great food. The entire upstairs floor, including a private bar, will be yours. Brighton Music Hall is fully licensed for wedding ceremonies and civil partnerships. Take advantage of the outside terrace, and listen to the live music with a glass of bubbles in the Summer sun. Alternatively, why not consider a Winter wedding? Twinkling fairy lights, open fires and a dramatic sea view provide a breathtaking backdrop to greet your guests.
Visit the website for further details.
Walled Garden at Cowdray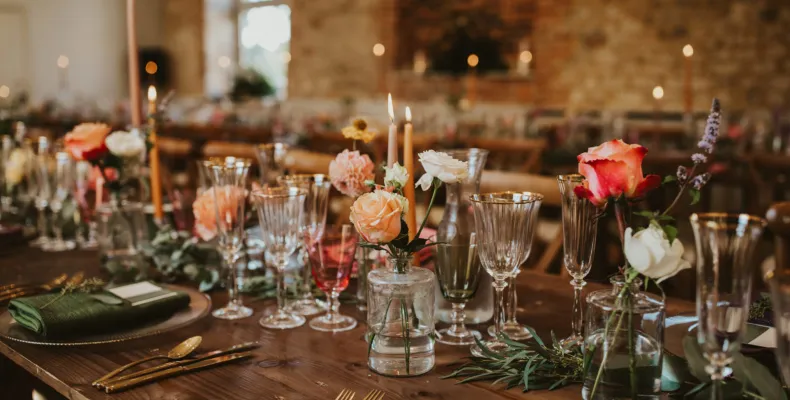 https://www.cowdray.co.uk/event-venues/weddings/the-walled-garden-wedding-venue-2/
Riverground Stables Cowdray Park, Midhurst
The Walled Garden is a historic and charming venue offering a diverse setting for any occasion and is particularly suited to weddings. Surrounded by beautiful gardens, the exclusive venue is set against the stunning backdrop of Cowdray Ruins.
Whether your party is an intimate gathering of close friends or a larger, more elaborate celebration, the team at Cowdray will help with your wedding. The Walled Garden is licensed for ceremonies in the garden, underneath the honeysuckle and rose-adorned Pavilion, while the Castle and Courtyard rooms are magnificent too.
Visit the website for further details.
Proud Cabaret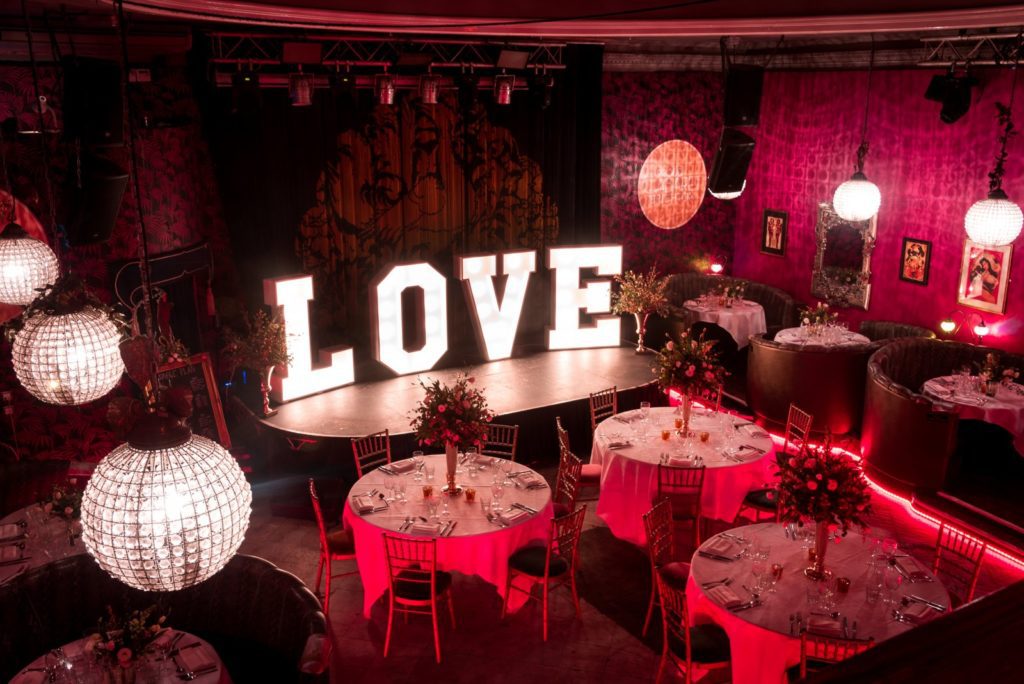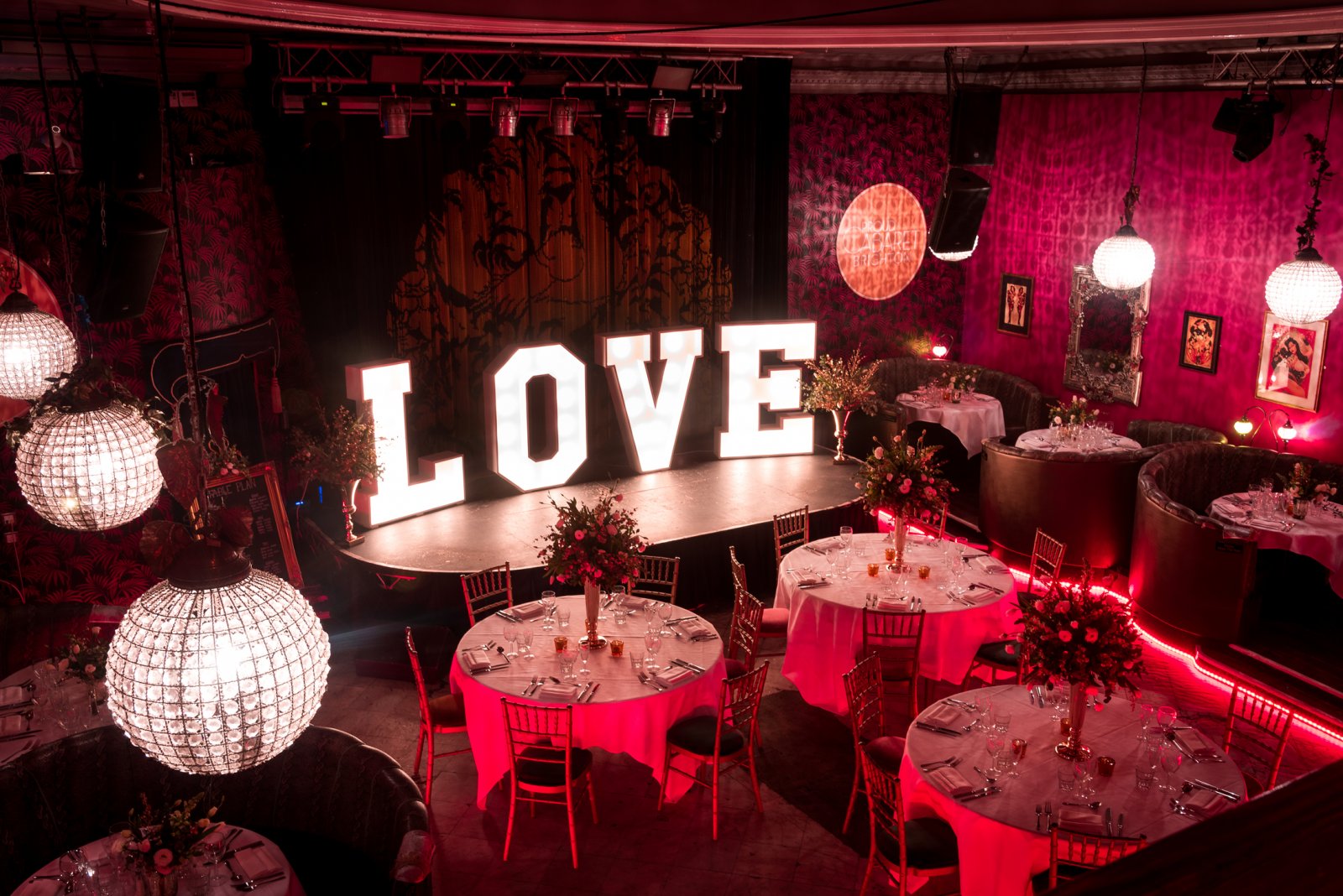 https://proudcabaret.com/pages/private-hire
83 St George's Rd, Kemptown, Brighton
Proud Cabaret is a retro supper club set in a plush former ballroom with glittering lights and a dance floor. Set in the heart of Kemptown, Proud Cabaret Brighton offers a traditional setting with a twist, making it the perfect wedding venue.
Offering a full range of entertainment options, Proud Cabaret Brighton will work with you to create the perfect package for your event. The venue also has a full licence to host weddings and civil ceremonies. It has become a popular wedding destination, attracting couples from all over the world as it offers a highly original and memorable experience. The events team at Proud Cabaret Brighton will provide any brides and grooms-to-be with a picture-perfect day.
Visit the website for further details.
Pangdean Old Barn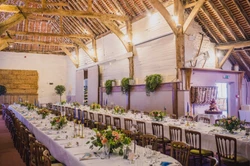 Pangdean Farm, Brighton
Pangdean offers an intimate and atmospheric function venue set against the backdrop of the rolling South Downs. At the heart of this working farm lies their oak-framed Sussex barn. Built-in 1720, the Old Barn has been lovingly restored to offer a unique wedding or function venue. Your wedding will be bespoke and unlike any other. There is a charming courtyard, flint walled garden, an outdoor garden gazebo and Mulberry Lodge, specially built for the purpose. The team can set up our function spaces in various formats to suit your needs.
Visit the website for further details.
Brighton Bandstand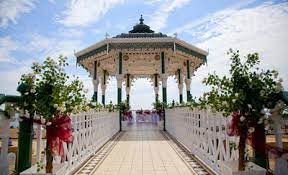 https://www.brighton-hove.gov.uk/libraries-leisure-and-arts/seafront/weddings-and-civil-partnerships-bandstand
Kings Rd, Brighton
Beautiful and truly unique, The Bandstand is located on Brighton's seafront. The Bandstand first opened in 1884. It was restored to its original specification and reopened in 2009. The Bandstand is now available as a venue for weddings and
ceremonies. The ornate architecture is magnificently detailed, offering the perfect choice for couples wanting an elegant beachside experience. Why not mark your special occasion by tying the knot at this unique location?
Visit the website for further details
St Mary in the Castle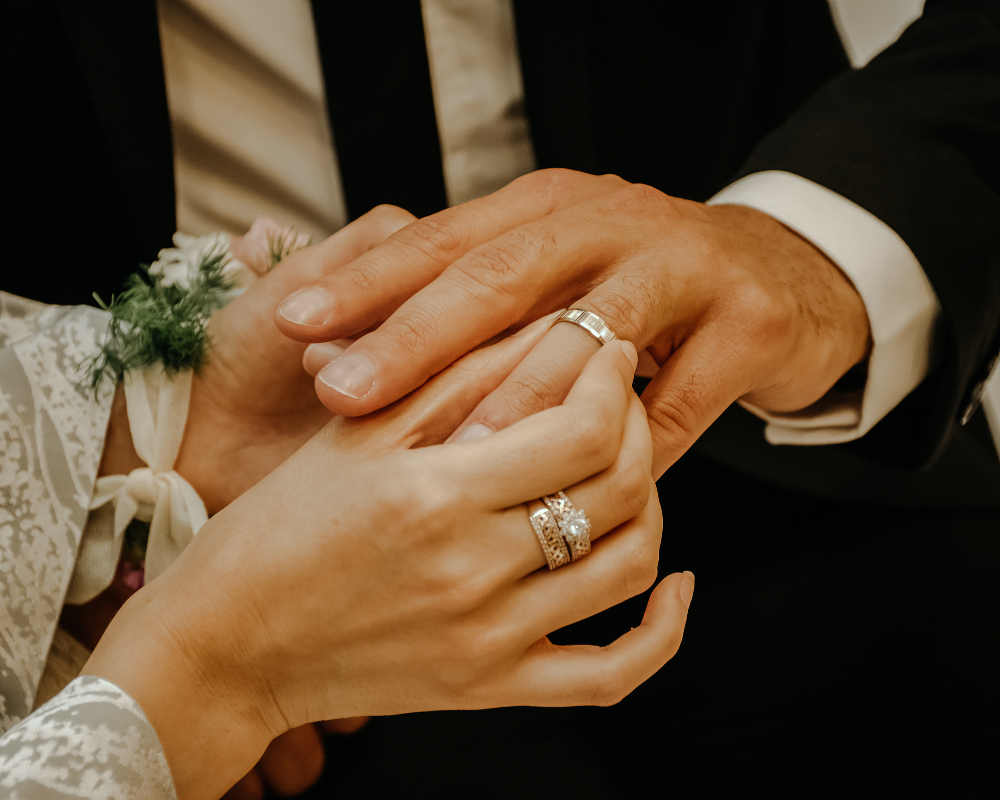 https://stmaryinthecastle.org.uk/
7 Pelham Cres, Hastings
St Mary in the Castle is a unique historical building located on the seafront in Hastings. It hosts live entertainment and exhibitions and can be hired for weddings, photo shoots, and film sets, and a location for community events. St Mary in the Castle is a grade II listed building on Hastings seafront, carved into the side of West Hill. Its circular auditorium and intricate domed roof are unique; it's the ideal venue for your bespoke celebration and can be tailored to your personal wedding plans.
Visit the website for further details.
De La Warr Pavilion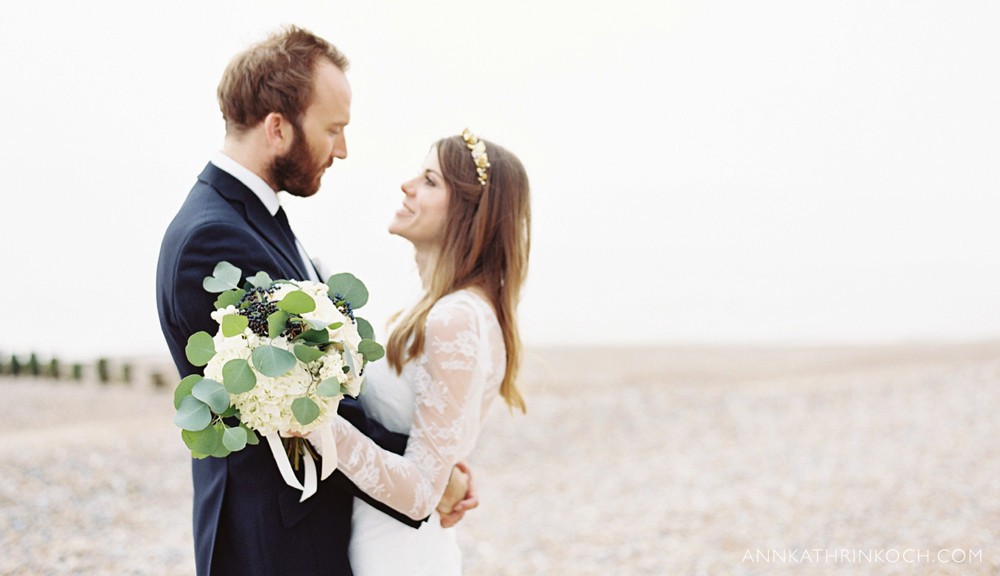 Marina, Bexhill-on-Sea
De La Warr Pavilion is an iconic modernist building from 1935, offering contemporary art exhibitions, eateries and bars. Wedding ceremonies occur in the De La Warr Pavilion's 1930s auditorium, transformed into a beautifully lit and intimate space for a truly magical ceremony. There are two ceremony packages for you to select from. Reception drinks are served at the top of the famous spiral staircase, where your guests can enjoy a glass of fizz and take in the vast skies and sea views from the rooftop terrace. At sunset, the Pavilion is entirely yours to enjoy food and drink, with flavours as modern, fresh and bold as the surroundings. As night falls, the celebrations continue on the first floor with its long bar, balcony and dance floor area.
Visit the website for further details.
Conclusion
As you can see, there are plenty of awesome wedding venues in East Sussex. We have barely scratched the surface. If you have had an awesome wedding in East Sussex, feel free to comment.